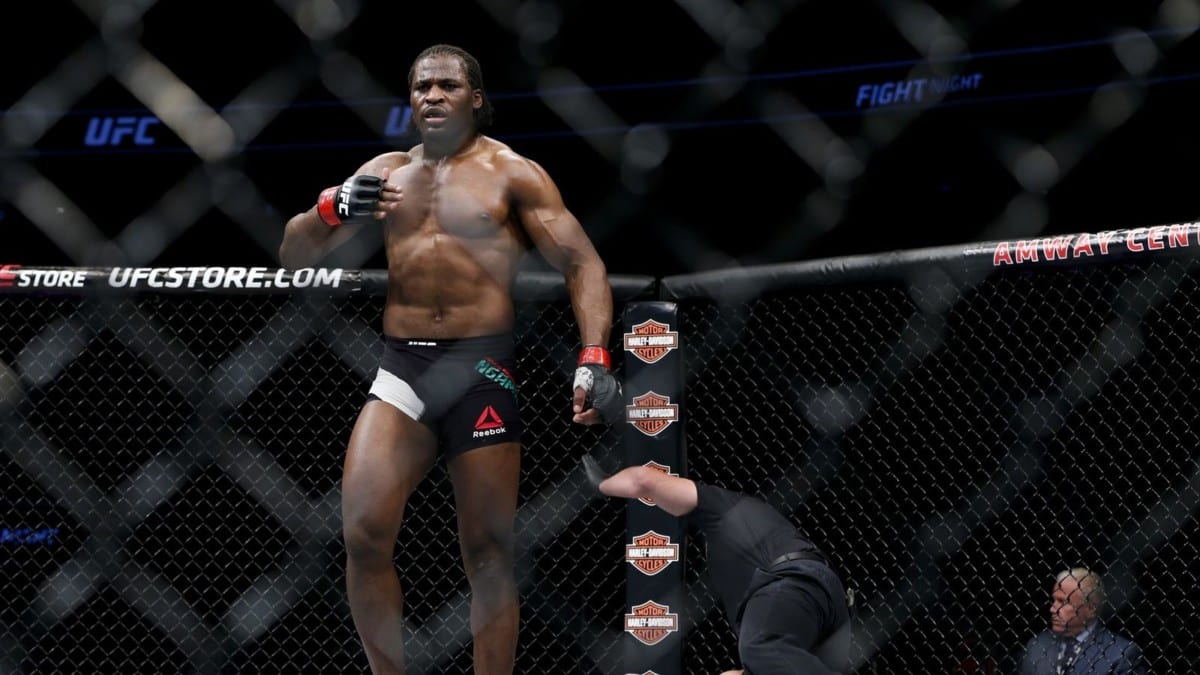 There has been something of an impasse in the UFC's heavyweight division in recent times. The vast majority of the top 15 in the division currently ruled by Stipe Miocic are aged somewhere north of 30 — and in the cases of the likes of Mark Hunt, Alistair Overeem and Fabricio Werdum, some of them considerably so.
The same list of names have traded places in the UFC divisional rankings over the course of the last few years with Cain Velasquez, Werdum and Miocic each having spent time at the top spot.
But after his blitzing of former world champion Andrei Arlovski at the UFC's event in Denver this past weekend, it seems as though there is a new name to breath life into the sometimes listless division at 206-pounds plus and his name is Francis Ngannou.
The Frenchman took his UFC record to a perfect 5-0 (and 10-1 overall) with a first round knockout of Arlovski, his third finish inside the first round in his last three bouts, and has now set his sights firmly at taking out some more big names above him in the rankings.
And more specifically, Ngannou says he wants to meet Cain Velasquez next.
Velasquez, the former heavyweight champion, was scheduled to face Fabricio Werdum last December but was deemed ineligible to compete after the Nevada Athletic Commission deemed him unfit to compete, citing concerns over an injury that Velasquez admitted to having. The AKA fighter had surgery to correct his neck ailment and it is not immediately clear when he will be fit to return to the cage.
Speaking after his win over Arlovski, Ngannou said he that he is ready to test himself against the divisional elite but in Velasquez he sees a specific challenge that he feels ready to counter.
"I'm talking about Junior Dos Santos and Alistair Overeem but I just talk about them because I think that Cain Velasquez is injured. If he's on the game, I'm ready for him", Ngannou said post fight.
"He's the next one I would like to fight."
Ngannou is ranked just 9th in the heavyweight division as of now. Having just dispatched the 7th ranked Arlovski a move up to face Velasquez (ranked 2nd) would be a dive into the deep end of the pool.
The Frenchman, though, hasn't put a foot wrong yet
Comments
comments