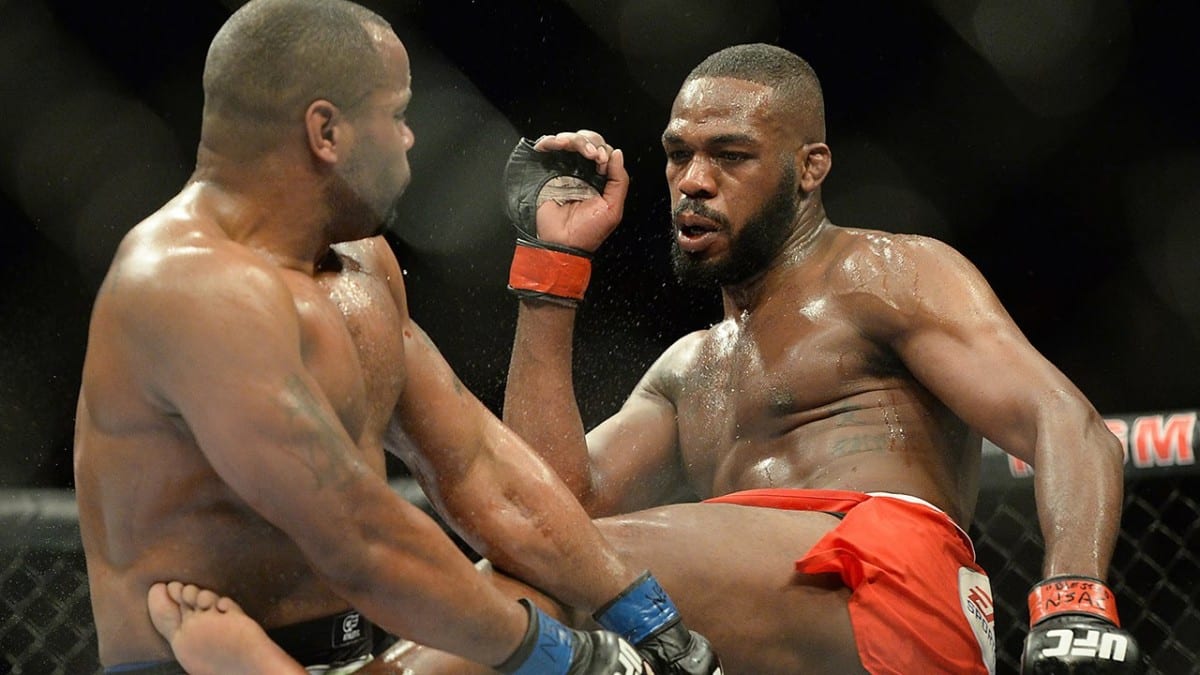 Jones Jones will likely challenge immediately for the UFC light heavyweight title upon his return to the sport from a suspension he received for failing a pre-fight drug test in the days before his scheduled bout with Daniel Cormier at UFC 200 last July, according to UFC president Dana White.
Jones, considered the 205-pound GOAT and one of the finest fighters in mixed martial arts history, never lost the title he will challenge for upon his return. Instead Jones, who has been mired by a series of personal problems which have affected his fighting career in recent times, was stripped of the championship in the fallout of a 'hit and run' car accident in which Jones broke the arm of a pregnant woman before fleeing the scene.
Jones returned last year, outpointing Ovince St. Preux in a fight which many thought was a lackluster performance from the former champ. Despite that, Jones remains undefeated in the UFC (save for a questionable disqualification loss earlier in his career to Matt Hamill) and is ideally positioned to challenge the winner of the upcoming Cormier vs. Anthony Johnson title bout.
"Jon Jones is supposed to return around July so the timing is perfect. I haven't talked to him. I haven't talked to Jon Jones since the whole incident (at UFC 200)", white said on the UFC Unfiltered podcast.
"Depending on where Jon's head is and where he thinks he is, I would assume he would come right back and try to get his title back."
This marks an about turn from White, who said in the aftermath of Jones' drug ban last summer that Jones could no longer be depended upon as a headliner such was the state of his career. Time heals all wounds, though, and White appears to have softened his stance somewhat.
"If you're going to go in there and give it, at least go in and try to get your belt back", White said. "It's like everyone was saying Ronda (Rousey) should have had a tune up (fight). There are no tune-up fights.
"When you break into the top five in the world, everybody's nasty. What you don't want to do is lose to somebody (ranked) 8, 9, 10. It knocks you right out of the top 10 and it doesn't make sense."
Jones will watch with vested interest the upcoming light heavyweight title decider between Cormier and Johnson at UFC 210 in April. Should Cormier retain his title, it stokes the flames once again in the career-defining rivalry between them both. Should Johnson win, however, it would reestablish the pairing which was slated to happen prior to Jones' car crash incident.
Johnson remains confident that he will emerge from UFC 210 with the UFC's 205-pound strap. Speaking on The MMA Hour on Monday, Rumble said that he expects to make a statement in his second shot at Cormier's title.
"DC and I are professionals, we know how to control our emotions and say the right thing and be respectful", Johnson said. "There's no point in being disrespectful to each other and making ourselves look dumb, look stupid. So we definitely have to have respect, and we do what we have to do to get everybody tuned in, but come April 8th, somebody is getting fucked up.
"He can yap all he wants. He knows what's coming."
Comments
comments