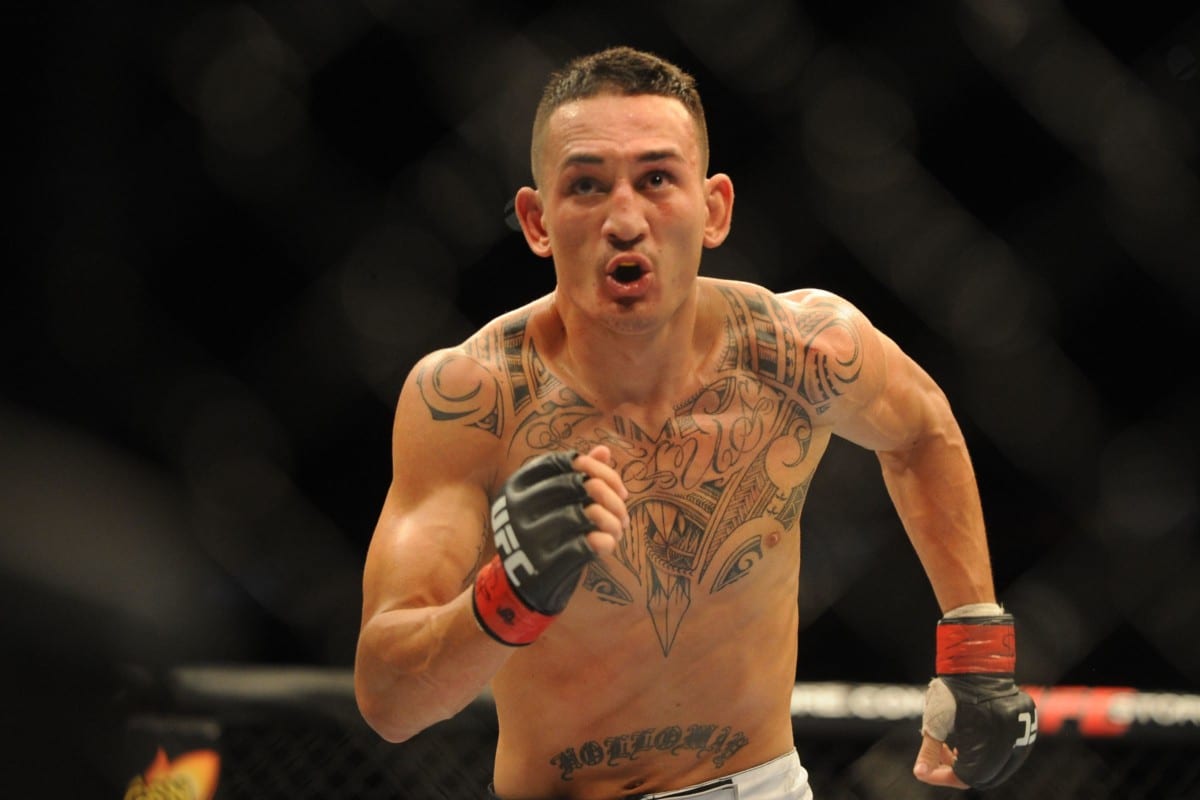 UFC 206 was, without question, one of year's most entertaining events. It delivered a fight of the year contender, two separate knockout of the year contenders and left several of its key players with their reputations considerably enhanced.
Here's what we think should be next for some of UFC 206's most impressive performers.
Max Holloway vs José Aldo
The hype is real. On Saturday night Max Holloway secured his tenth straight UFC win, stopping former Lightweight champion Anthony Pettis with 10 seconds remaining in the third frame. Since losing a clear-cut decision to Conor McGregor is August of 2013, the Hawaiian has been in imperious form in the UFC's Featherweight fold.
In the past couple of years, Holloway has built up a resumé containing the names of some of the division's best names. Swanson, Lamas, Stephens — they have all been unable to get the best of 'Blessed' on his rise to becoming one of the divisional elite, so with McGregor (temporarily at least) removed from the business end of the division, it's time to place Holloway in a cage with José Aldo and see what happens.
Aldo, the current featherweight title-holder, has fought just once in the last year and will have to answer some considerable questions from Holloway if the Brazilian is to prove he's deserving of being handed the UFC's 145-pound belt outside of the cage for a second time. Max Holloway has already begun campaigning for a bout with Aldo and, after his performance against Anthony Pettis on Saturday, it's difficult to argue otherwise.
Donald Cerrone vs Demian Maia
What do you do with Donald Cerrone? 'Cowboy' earned his fourth straight Welterweight win with a decisive headkick knockout of Matt Brown at UFC 206, a fight which will propel him up the 170-pound rankings. Cerrone, though, doesn't seem too preoccupied with chasing the title currently held by Tyron Woodley — instead focusing his attention on getting in as many exciting fights in as short a timeframe as possible.
Maia, too, finds himself in a tricky position. The clear #1 contender to the Welterweight championship, Maia was the the unlucky one when Woodley and Stephen Thompson fought to a draw at UFC 205 last month. The inevitable rematch (which is yet to be officially booked) has derailed Maia's title match timetable and at 39-year-old, the Brazilian submission artists isn't getting any younger. A bout with a surging Cerrone could well be the UFC's choice to keep the 170-pound contenders ticking over while they wait for resolution in the Woodley/Wonderboy rivalry.
Cub Swanson vs Ricardo Lamas
If there is one fighter who came out of UFC 206 with their stock considerably raised, it's Cub Swanson. The UFC/WEC veteran was in scintillating form against 'The Korean Superboy' Doo Ho Choi, pulling practically every trick out of his playbook in earning a decision win over Choi in one of the year's best fights.
This was a crossroad match for Swanson. A loss against Choi would have fulfilled the narrative of a changing of the guard at 145-pounds, with the Korean stepping into the revolving door just exited by the UFC vet. As it turned out, it was quite the opposite and Swanson put on a career best performance and should be rewarded with a chance for redemption against #3 ranked Ricardo Lamas, a fighter who holds a submission win over Swanson from November 2011.
Doo Ho Choi vs Jeremy Stephens
It is something of a fight cliché but there really wasn't any loser in the clash between Doo Ho Choi and Cub Swanson last Saturday. Both fighters came out of that bout with their reputations considerably enhanced and while it was Swanson who came away with the victory, the loss that Choi added to his record seems like it will only be a temporary road block for the Korean.
A fight between Choi and Jeremy Stephens, who lost to Frankie Edgar at UFC 205 last monht, would seem to be a realistic next move for the Korean. Stephens and Choi are among the division's most powerful punchers, while Stephens' sixth-place ranking at Featherweight would be a solid test for Choi's impressive potential.
Anthony Pettis vs Joe Duffy
What do you do if you're Anthony Pettis? A failed weight cut meant that his chances of winning the interim 145-pound title were over before they had even begun. Then, according to him, he breaks his right hand with the first punch he threw against Holloway — all before being finished in the third round and, in his post-fight interview, deciding to return to the Lightweight division which saw him lose three straight fights since being champion.
Joe Duffy, on the other hand, is another fighter whose future remains uncertain in the UFC. The Donegal man has one fight remaining on his contract and turned down an (unnamed) opponent at UFC Belfast, saying that the person he was lined up to fight wasn't a big enough name for him to deliver a performance which would leverage his position in contract negotiations with the UFC.
This is where Anthony Pettis comes in. 'Showtime' needs a fight back at Lightweight to reestablish his name, Duffy wants a big name. Make it happen, UFC.
Comments
comments