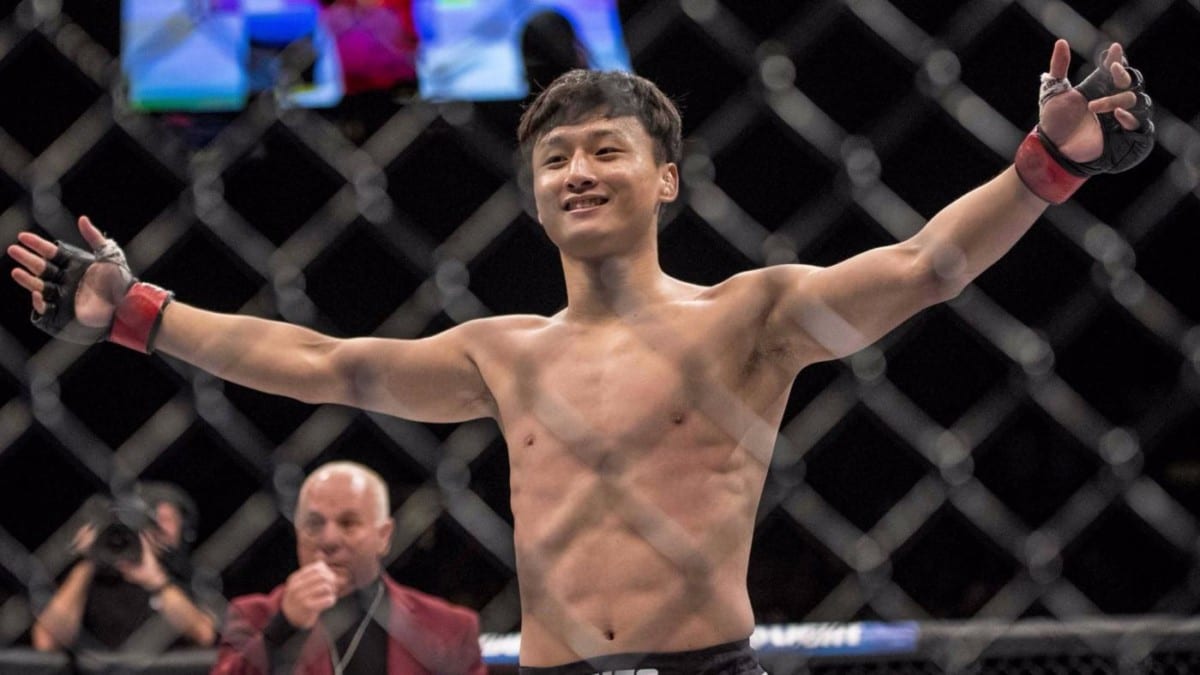 Anyone watching the fight of the year contender between Cub Swanson and 'The Korean Superboy' Doo Ho Choi from UFC 206 last weekend can't help but have been impressed.
The fight was a whirlwind of incredibly dramatic back-and-forth action between the the 25-year-old Korean prospect who has been ordained for greatness and Swanson, the wily veteran whose status as a top contender at 145-pounds was on the line.
In the end it was Swanson who came out on top in one of the most crowd-friendly fights of the year. The experienced featherweight veteran put on one of the best performances of his career, breaking out every tool in his Arsenal as he looked to find a way to finish his opponent. Choi, though, stubbornly held firm and his granite chin saw him last to the final bell.
Swanson, though, was clearly impressed in what he saw in 'The Korean Superboy'.
I just want to Thank @KoreanSuperBoy7 for pushing me so hard and all the fans who cheered their hearts out! That was crazy 😜 @ufc

— Cub Swanson (@CubSwanson) December 11, 2016
Choi, meanwhile, has reflected on the fight on his Instagram page and says that he will use this defeat as motivation to raise his game to a new level.
Choi writes: "I knew I had shortcomings in my game, but hadn't had the chance to experience them until now. I learned so much last night.
"At first, I was disappointed in myself, but now I am full of anticipation and confidence that I can become stronger. I will not be defeated again. I will come back stronger than ever. I thank everyone so much for your concern and encouragement."
Despite the loss on his record, Choi's performance in Toronto proved that he truly is one of the most exciting featherweight prospects in the sport. You know that old saying, 'either you win or you learn'.
Something tells us Doo Ho Choi learned a hell of a lot on Saturday night — and it could be bad news for his future opponents in the 145-pound fold.
Comments
comments