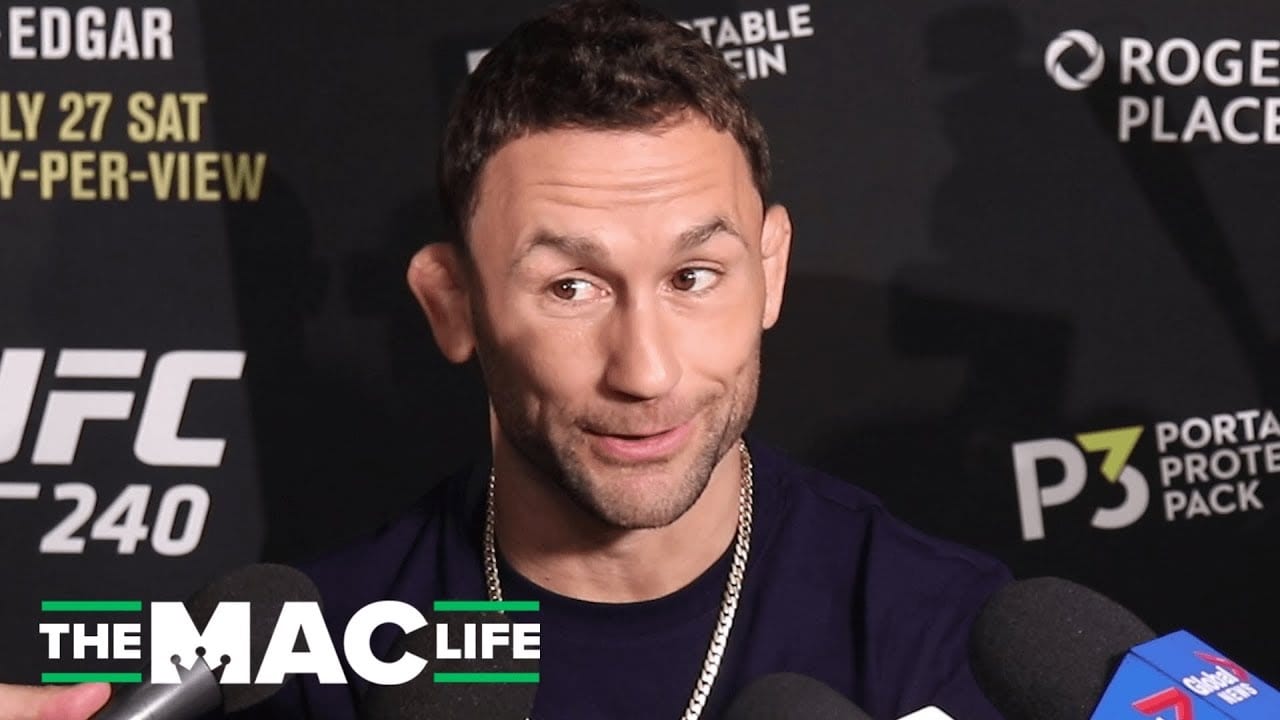 Ahead of Frankie Edgar's proposed debut in his third weight class in the UFC, he has doubled down on his callout of another fighter who has competed in three weight classes in the organisation: Conor McGregor.
During McGregor's recent interview with Ariel Helwani via ESPN, he spoke of his respect for former lightweight champion and the multiple time world title contender following comments Edgar made regarding the magnitude of a potential bout with the former two-division UFC champion, in which Edgar said he would one day like to be able to tell his grandchildren that he fought McGregor.
"Frankie Edgar is also up there because he has similarities to Khabib, he runs on the back foot and shoots on the single leg. I want these types of similar bouts and also Frankie has been very respectful," McGregor said to Helwani.
"Frankie has always been respectful. he said he wanted to tell his grandkids he fought Conor McGregor one day, and for me to hear that, ask Dana (White), for me to hear that, this is going back many months and I messaged Dana straight away and said that's the fight to make."
Once this hit the airwaves, Edgar was quick to reply on social media.
You know I'm down to fight @thenotoriousmma it should have happened a long time ago. I know I'm going down to Bantam weight but for you any weight class will do. Anytime any weight class you know I'm game. pic.twitter.com/A04Eoav8rC

— Frankie Edgar (@FrankieEdgar) August 26, 2019
With a further week having passed, Edgar doubled down on his comments in an interview with TMZ.
"I'm game, he knows I'm game. I'm supposed to go down to bantamweight, but I will obviously delay that for the McGregor fight," Edgar said. "It gave me hope that maybe I could get a fight with him. I've been trying to fight this guy for a really long time."And when it comes down to it, Edgar says that a fight between the two will enshrine both men in history.

"Hey, lets stop faking the funk, man," Edgar added. "Don't just say it. Let's follow through on it and get it done. I'm game. Like I said, any weight, any time. We could really do it anywhere. That's a fight you get remembered for."
Comments
comments