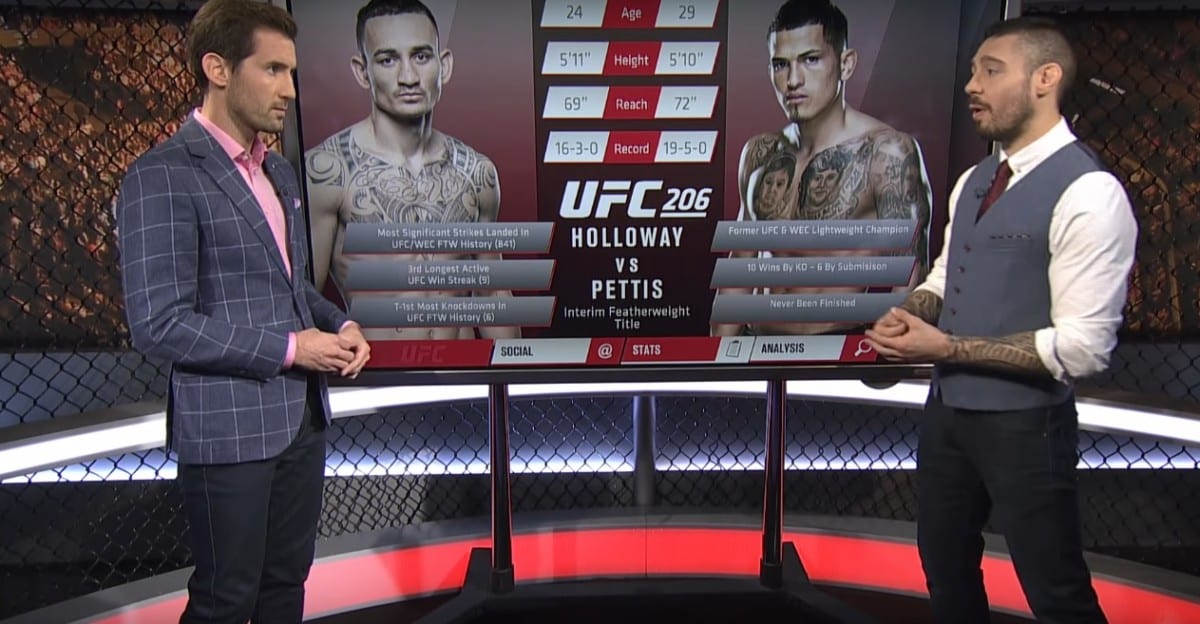 Ever since health issues have (temporarily, we hope) forced Dan Hardy to step away from his fighting career, he was graduated into one of the best fight analysts in the game.
The former welterweight title challenger possesses one of the sharpest minds in the sport; a mindset which he has applied seamlessly to his analysis of mixed martial arts. His status as a top level pro, commentator and now analyst means that there are few people more appropriate to run the role over the intricacies of the sport than he.
Watch below for Hardy's expert analysis of this weekend's intriguing featherweight clash between Max Holloway and Anthony Pettis in the main event of UFC 206 in Toronto, Canada.
Comments
comments