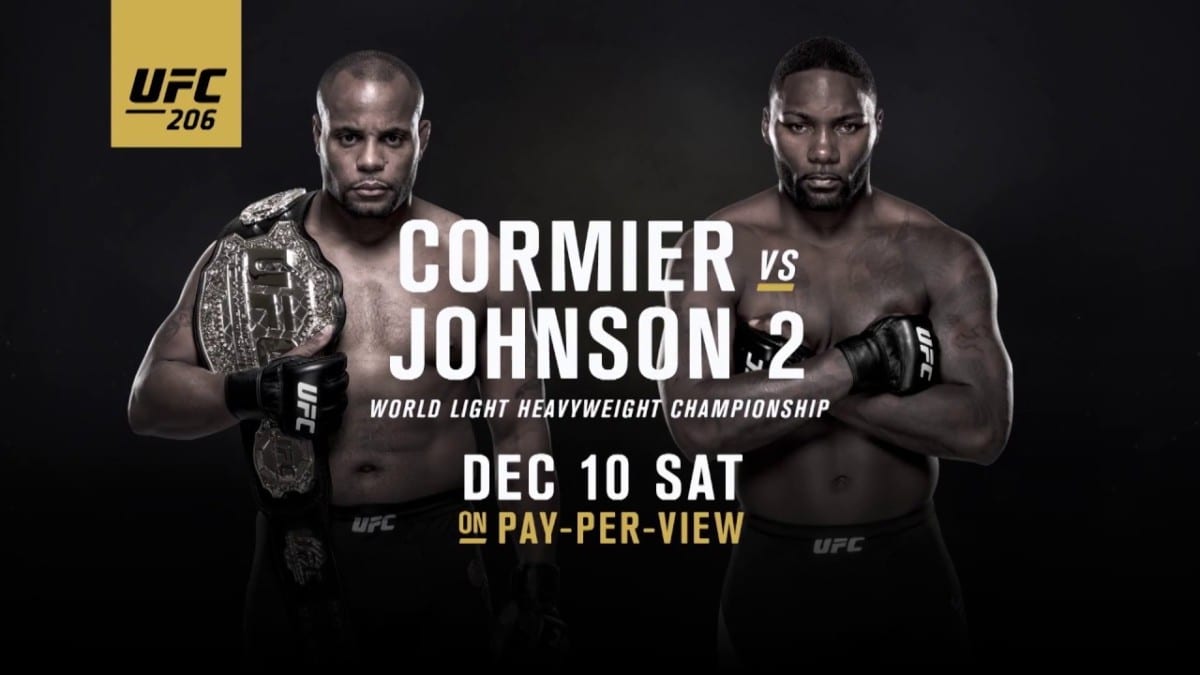 The UFC's light heavyweight division will get a bit more clarity in just over two weeks when current champion Daniel Cormier will once again attempt to quell the significant challenge of Anthony Johnson in the main event of UFC 206 in Toronto, Canada.
Cormier and Johnson met in May of last year in a match where DC was forced to overcome an early barrage from Johnson before submitting his opponent with a rear naked choke in the third round. This time around, however, Johnson is determined to leave Canada with a gold belt around his waist.
"DC is my biggest opponent by far", Johnson says. "He's the guy that beat me. He's the one guy that made me have a reality check, that made me want to get better."
Johnson has looked absolutely superb in his most recent run at light heavyweight. He breezed past the challenges of experienced fighters like Glover Teixera, Ryan Bader and Alexander Gustafsson and it is only Cormier who has figured out a way to avoid the concussive power that Johnson has been unloading on his opponents recently.
And, as Cormier contends, the fact that he has already experienced Johnson's power and pace inside the cage will stand him in good stead in their rematch.
"The only thing that surprised me is his speed", Cormier said of their first clash in the octagon. "I knew he was powerful and I knew he was explosive but I did not expect him to be as fast as he was. That very first right hand sent me flying across the octagon because I just didn't have enough time to get out of the way."
The light heavyweight division is somewhat in a state of flux at the moment, as the details of Jon Jones' eventual return have yet to be ironed out but whoever wins the main event on December 10th will be in line for a big money fight against the former champion.
And both Cormier and Johnson will do everything in their power to ensure that it is them who stands opposite the best light heavyweight ever when he returns.
https://www.youtube.com/watch?v=pVPV6BB8MnU&t=3s
Comments
comments