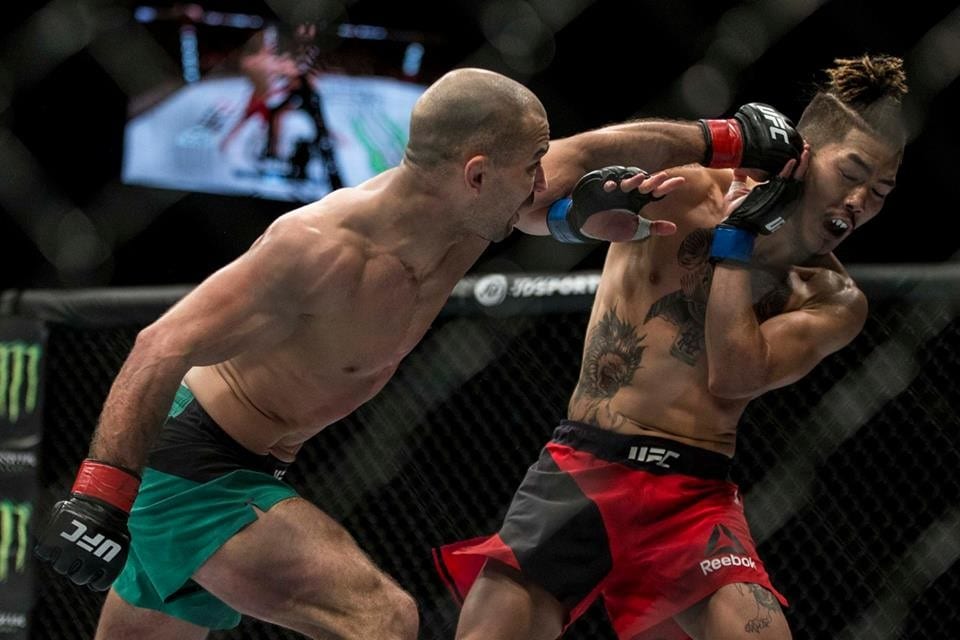 Last Saturday, at UFC Belfast, Artem Lobov put in a phenomenal performance en route to a victory over Teruto Ishihara, with fans and pundits alike pointing to the win as the most impressive of his 27 fight career.
"This [was] the fight that could have potentially made or broke Artem," coach Owen Roddy said, speaking on The MMA Hour. "Because if he had lost, who knows what the UFC would have done. And, Ishihara is a serious contender, he's a serious prospect. I think Artem said it well, he rises to the occasion a lot. When he knows all his chips are in and it's make or break, he ups it."
While Lobov's performance was well deserving of praise, there was a moment halfway through the third round where he was suddenly dropped. Despite sending Irish fans and his corner into panic mode, according to Roddy, Lobov was actually more irritated than hurt.
"Artem's recovery was very, very good," Roddy said of the third round. "He was actually giving out to us because we were all screaming at Artem to close the guard to hang on, because we all thought he was hurt. And he looked up and shouted 'what are you talking about? Let me open the guard, and play the guard', and John [Kavanagh] said 'well, he's grand'."
As for what's next for the Irish-Russian SBG fighter, Roddy would like to see some momentum get behind Lobov, and have him fight someone currently residing in the UFC rankings.
"It was a very smart fight from Artem," Roddy continued. "And against a very good opponent. So I'd like to see Artem get a top 10, top 15 opponent and start seeing him pushing into the ranks, because it takes a lot to be able to take a dig off Artem.
"If he lands on you, you're going to be in a bad way. And he's always improving everywhere as well, he's a fantastic fighter. It would be good to see his push now into the rankings."
Comments
comments