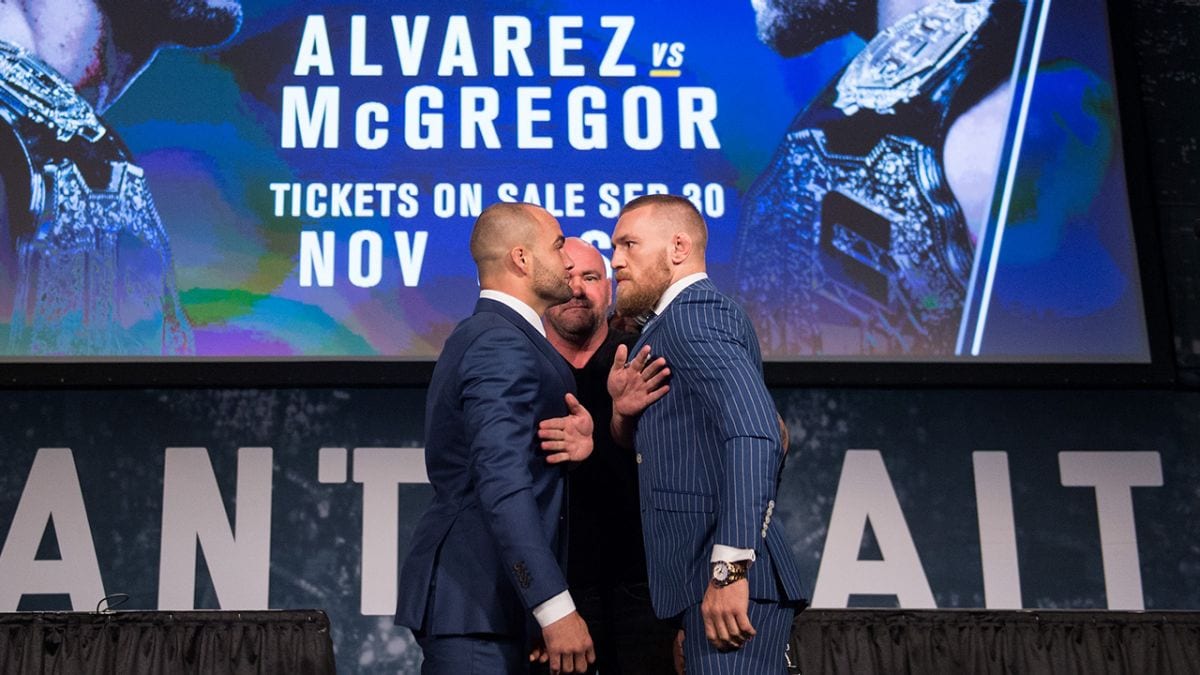 With UFC 205 just under a week today, the hype and promotion is starting to kick into overdrive.
On Sunday night the UFC released a documentary, titled "Fighting For History" detailing the issues the company faced getting legalized in New York, as well as how a McGregor win of two belts would be unprecedented.
https://www.youtube.com/watch?v=SxwE4fPLU3c
Headlined by three title fights, UFC 205 promises to be the biggest mixed martial arts event ever held. It takes place next Saturday in New York at Madison Square Garden.
Watch UFC 205: Alvarez vs. McGregor – Fighting For History in the video above.
Comments
comments