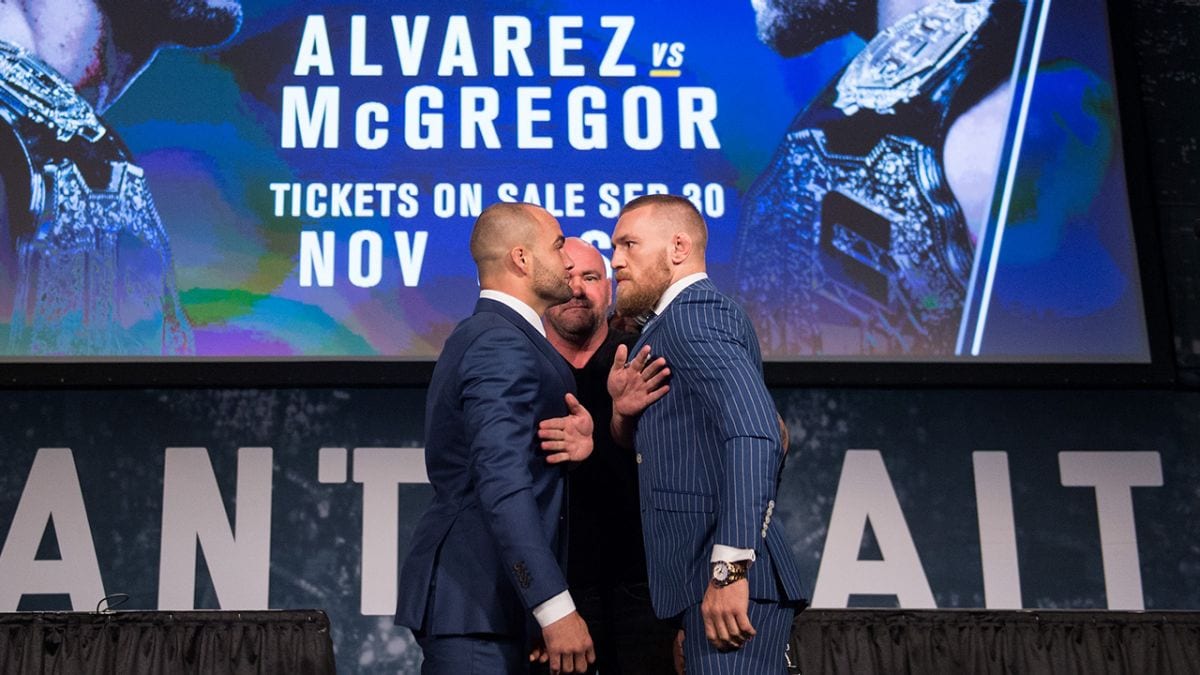 UFC 205 is now just one week away folks.
Conor McGregor, featherweight champion moves up and faces Eddie Alvarez, lightweight champion in a clash where history is on the line. Should McGregor win, he would be the first fighter in UFC history to hold two belts in two different divisions simultaneously.
Being that champion vs. champion bouts are exceedingly rare in mixed martial arts, the UFC have begun their promotion of what is set to be not only a huge main event, but likely the biggest card ever put on by the company.
UFC 205 takes place next Saturday, in New York at Madison Square Garden.
Watch the UFC's latest promo in the video below:
Comments
comments