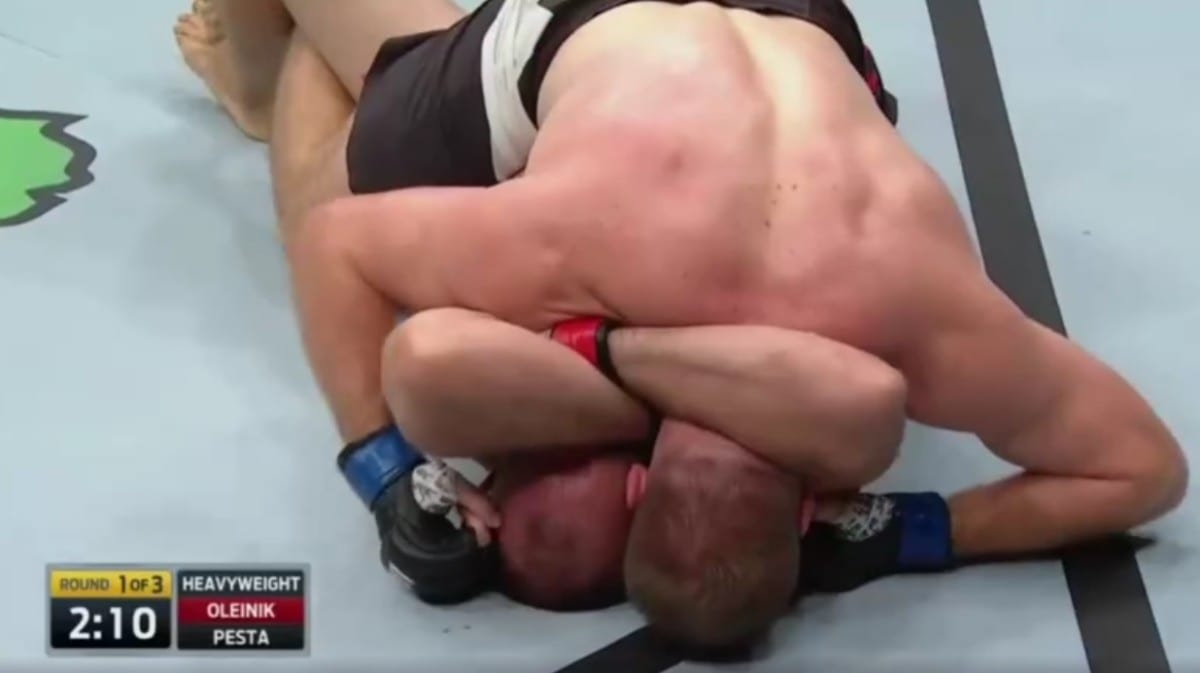 It took a while, more than 23 years in fact, but the first ever Ezekiel Choke submission in UFC history was sunk in last night in Phoenix by Russian grappling expert Oleksiy Oliynyk.
Oliynyk landed the submission from his back midway through the first round against Viktor Pesta, who was forced to tap seconds later. Incredibly, despite its rarity inside the Octagon this is the 11th time that Oliynyk has submitted an opponent with this particular choke in his 62-fight career.
The Ezekiel Choke is far more common in full gi grappling, as the lapel allows for added constriction. The fact that this was successful in no-gi speaks volumes as to Oliynyk's technique on the mat.
The win takes Oliynyk's record up to an impressive 51-10-1, with 41 of those victories coming by submission. Only 8 of the Russian's 62 career fights have been decided by the judges.
Previous victims of the Oliynyk's submission-heavy game include the likes of Mirko CroCop, Jeff Monson, Dion Staring and Anthony Hamilton.
Check out the footage of Oliynyk's historic submission (and early contender for the best sub of 2017) below.
Comments
comments