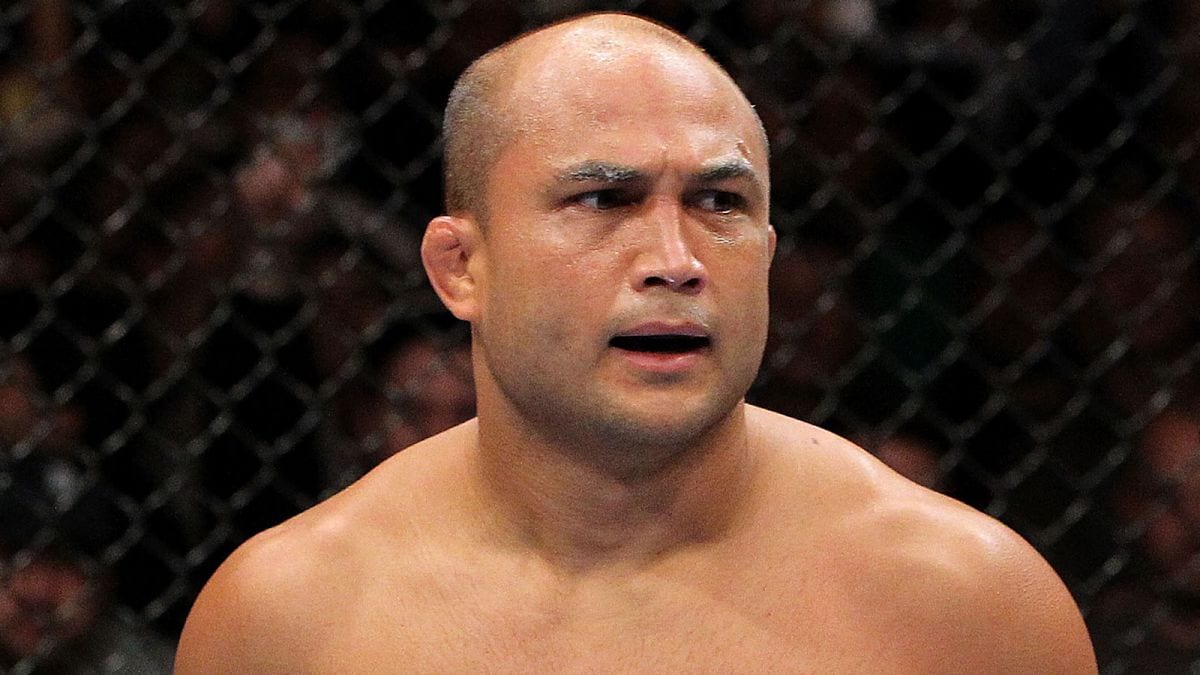 Nothing ventured, nothing gained.
BJ Penn's return to the UFC after a near three-year hiatus ended moments into the second round in Phoenix on Sunday night, when the former two-division champion was felled from strikes for the first time in his career and finished with a barrage of hammer fists on the ground.
Penn, a UFC hall of famer and deservedly so, looked a beat behind the much more fleet-footed mexican and didn't experience much (or any) offence of note, barring a sharp right cross towards the end of the first frame and before long, the sharpness of Rodriguez's striking began to take its toll on the Hawaiian.
The loss will once again ignite a debate as to whether Penn should continue his UFC career, given that this marks the fifth successive fight that he has failed to win and this is something that Penn's coach Jason Parillo says that his fighter will have to decide himself.
"You always say there's one more fight in a great fighter and we felt that that was it", Parillo said to the UFC on YouTube after the fight. "We felt that this kid was beatable, we thought we could beat him — and, you know, we think we still can. But we're always going to think that about BJ.
"It was a tough fight to come in after a two and a half, almost three year, lay-off where you're fighting a top ten guy. That's what BJ has always done. His two year lay off prior to that was Frankie Edgar, the number two guy in the world.
"Unfortunately BJ never gets put in there with a guy to shake off the rust a little bit, or a tune-up fight at least. BJ doesn't do tune-up fights, he fights nothing but top ten guys and champions and up and coming killers.
"We did want BJ pressuring the entire fight. He was going back a little bit but that happens in a fight. We did push him up against the fence in the first minute or so. That's where we wanted to be and Yair did a hell of a job getting off the fence and fighting his fight."
But as to whether Penn should hang up his gloves once again and step away from the sport for good, Parillo said that the decision is ultimately his fighter's to make but suggested that if Penn does come to terms with retiring for good, he would support the decision wholeheartedly.
"BJ's a realist; he knows whether he should keep going or not. I'm sure he'll sit back and think about it. BJ is a fighter through and through, it's going to be hard for him not to want to come back.
"I'm very supportive of BJ retiring. I think he's done enough for this sport. He's a two time world champion, there's only a few guys who were able to do that.
"If he says he was going to fight again it wouldn't surprise me. I'm not encouraging him to do it. Do I think BJ Penn is going to retire? I think he's ready to walk out to pasture."
Comments
comments