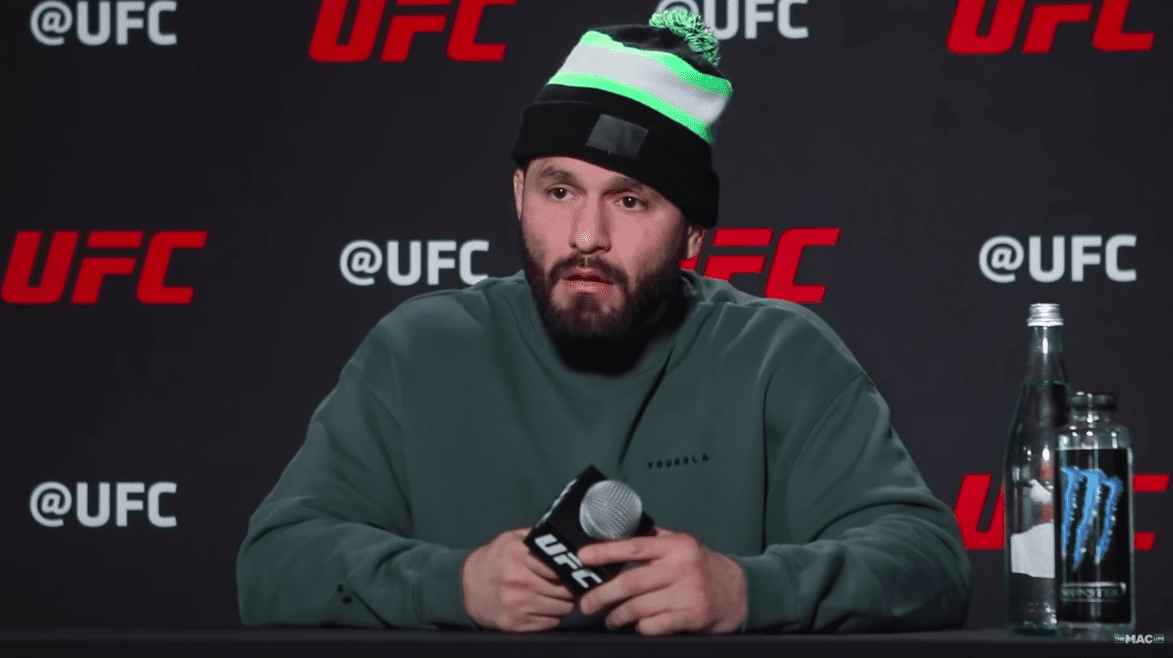 Jorge Masvidal says that he has a "violent" plan to bypass Colby Covington this weekend.
The two warring welterweights headline this weekend's UFC 272 card in Las Vegas' T-Mobile Arena where a years-long rivalry will, in theory at least, be settled. The former friends and training partners at American Top Team in Florida have been at each other's throats for much of the past three years or so, and that animosity was clear to see when both spoke to the media on Wednesday in Sin City.
And as far as Masvidal is concerned, Saturday night is easy money.
"It'll put me as the No. 1 contender," Masvidal told reporters, including The Mac Life. "I'll be competing for the title shortly after, so that's definitely a plus. But as far as having beaten great fighters and stuff, I won't even talk to my grandkids about this guy. It'll just be some personal stuff, 'Yeah, I beat this guy up,' and some dude I never really liked, and that's it.
"He won't rank up there as far as accomplishments. I don't like his style, how he fights. I think I'm going to make it look very easy come Saturday night and people are not going to even give me credit. They're going to be like, 'Yeah, I guess Masvidal was right. Colby's overrated, over-ranked, and f*cking a piece of sh*t individual.'"
The nature of this feud, as with many such others in Covington's recent career, has led to several personal statements being uttered in the press, and Masvidal suggests that this is something for which his rival with pay in the cage.
"My kids mean a lot to me," Masvidal said. "My daughter's 13 years old, she's online. I can't control her every second of the day, so she goes onto her phone, she sees things, like, 'Why is this person talking about it? Why are we getting brought up?'
"Those type of things, I'll never let that slide in my life, man. We could be, both of us, in a very bad situation where we could maybe help each other to get out of that situation, and I would say, 'Nah, we're both dying here.' Like in a sinking ship, I'm causing a fist-fight right there with him and we're both dying."
But when it comes down to it late on Saturday night, Masvidal says that he knows exactly the type of fighter he is facing: one who folds under pressure.
"He can be an alright hammer. That, he could do," he said. "He can never play the nail role. And as soon as things don't start to go his way, man, he quickly unfolds. It's a snowball effect. We've seen him. You'll the see facial expressions he makes when things ain't going his way. When Warlley Alves wasn't giving into him and put him in a little guillotine, before he could even sink it in — tapped. It's just the nature of the beast. He's a good hammer, but never a nail."
Comments
comments