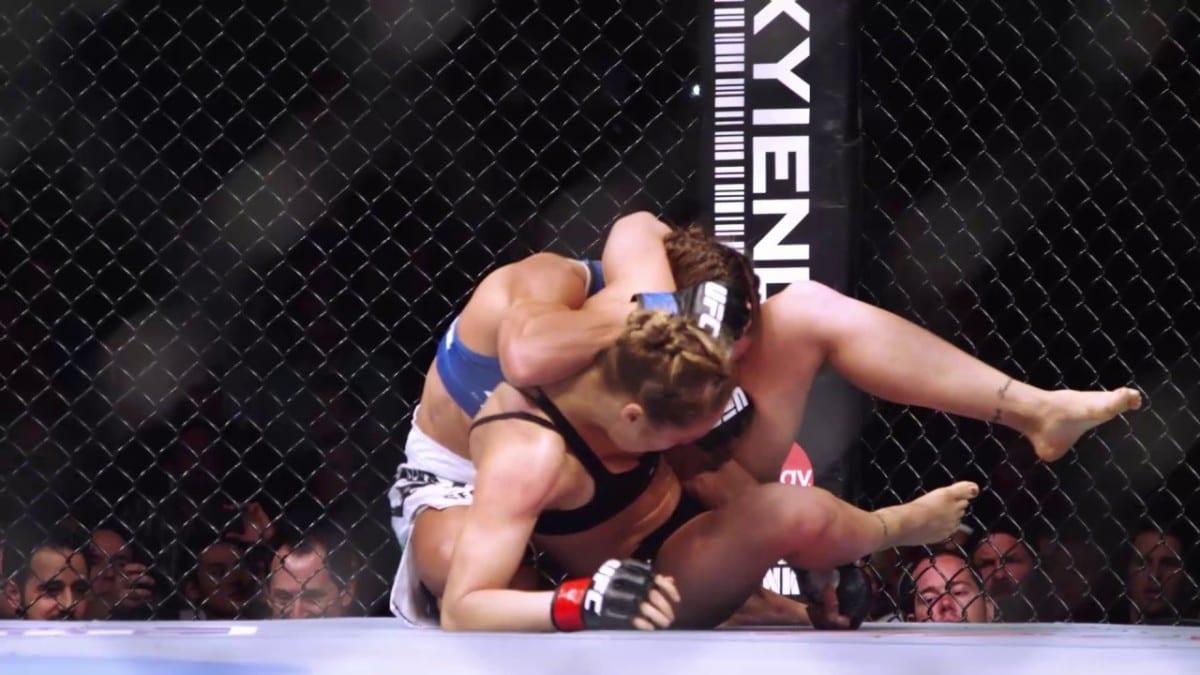 Ronda Rousey is a specialist in mixed martial arts. Of her 12 career wins, 9 of those have come by way of armbar submission.
What makes that even more impressive is that the vast majority of her opponents know that Rousey is looking at all times to manipulate the position so an armbar is available — yet few fighters have been able to stop it.
Of course, Rousey has a lot more elements to her arsenal than just one submission and to highlight these, Rener and Ryron Gracie put together a video to highlight some of Ronda Rousey's best techniques.
You can watch the video below.
Comments
comments