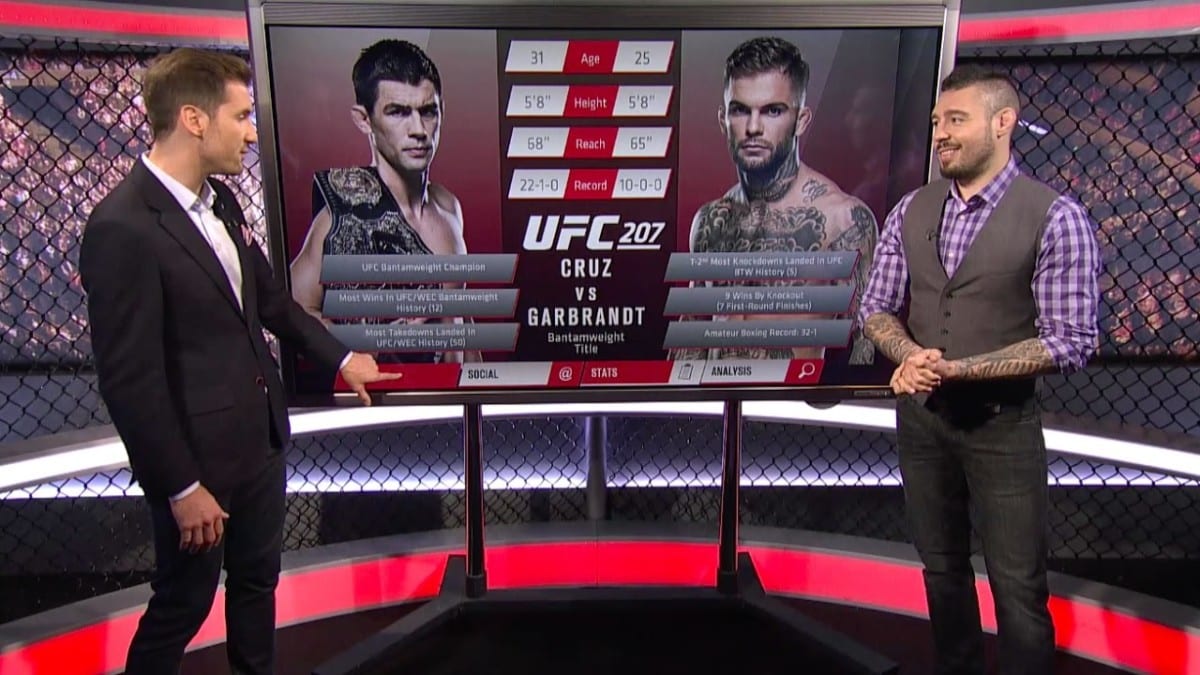 This Friday, Cody Garbrandt will become the latest bantamweight to try to solve the riddle that is Dominick Cruz.
So far, a who's-who list of 135-pound fighters have tried and failed to wrestle the title from Cruz's grasp (with several of them coming from the same Team Alpha Male camp that Garbrandt calls home) but Garbrandt possesses the sort of power that can make it an early night for anyone.
Easier said than done, however.
In the latest edition of John Gooden and Dan Hardy's excellent analysis series Inside The Octagon, they break down the winning conditions that each fighter must achieve in order to have their hand raised at the end of the bout
It's a fascinating watch, as always. Watch the episode in full below.
Comments
comments