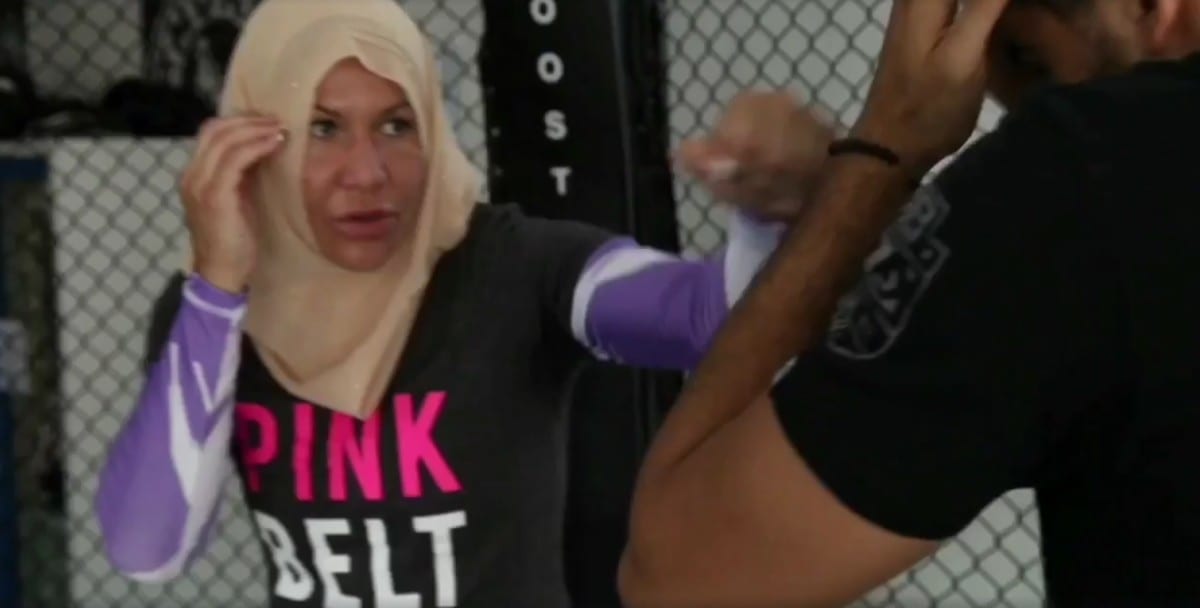 It's been a trying couple of weeks for Cris Cyborg.
The UFC fighter and current Invicta featherweight champion was recently notified by USADA of an out of competition test failure, for which she says she has a valid medical explanation for, but while that case is in the process of being resolved the Brazilian fighter has posted a video of herself training in a Hijab, the traditional headwear of some Muslim women, in an effort to bring unity to women of different cultures across the globe.
Writing on her personal Facebook page, Cyborg said: "One of the reasons I started my @pinkbeltfitnessprogram was because I saw a need to unite women of all religions, ages, and cultures in a way that they could empower each other and motivate one another to achieve more with a support system! I am a believer in Jesus Christ and and a devout Christian, I am wearing the Hijab, a symbol of modesty and protection used by many women around the world, not as a sign of religion but as a symbol of support for all women around the world.
"The Hijab is not Anti American, or terroristic, sadly those are misconceptions from those who are lacking cultural awareness and understanding. Combat Sports should be an opportunity shared by all! Thank you."
You can see the footage below.
Comments
comments