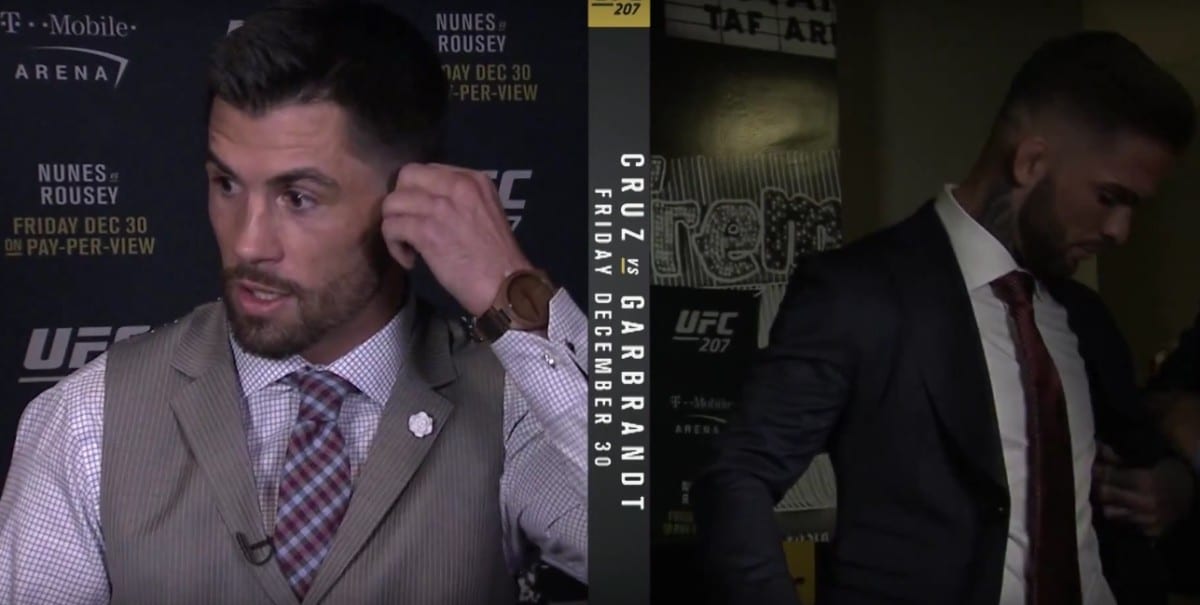 There is certainly no love lost between Dominick Cruz and Cody Garbrandt ahead of their bantamweight championship bout on Friday at UFC 207.
The two have been trading verbal barbs for months ahead of their bout and it almost came to a head at the UFC 207 media day during a joint interview between the two.
Upset at some comments that Cruz made on social media, Garbrandt stormed out of the interview and attempted to gain access to the room in which Cruz was being filmed for his portion of the interview. While he didn't get in, Cruz remarked that he could hear the title challenger throwing objects outside the room.
These two won't wait have to wait much longer to get their hands on each other and, as soon as that bell rings, we could potentially be looking at a late contender for fight of the year.
Watch the footage below.
Comments
comments