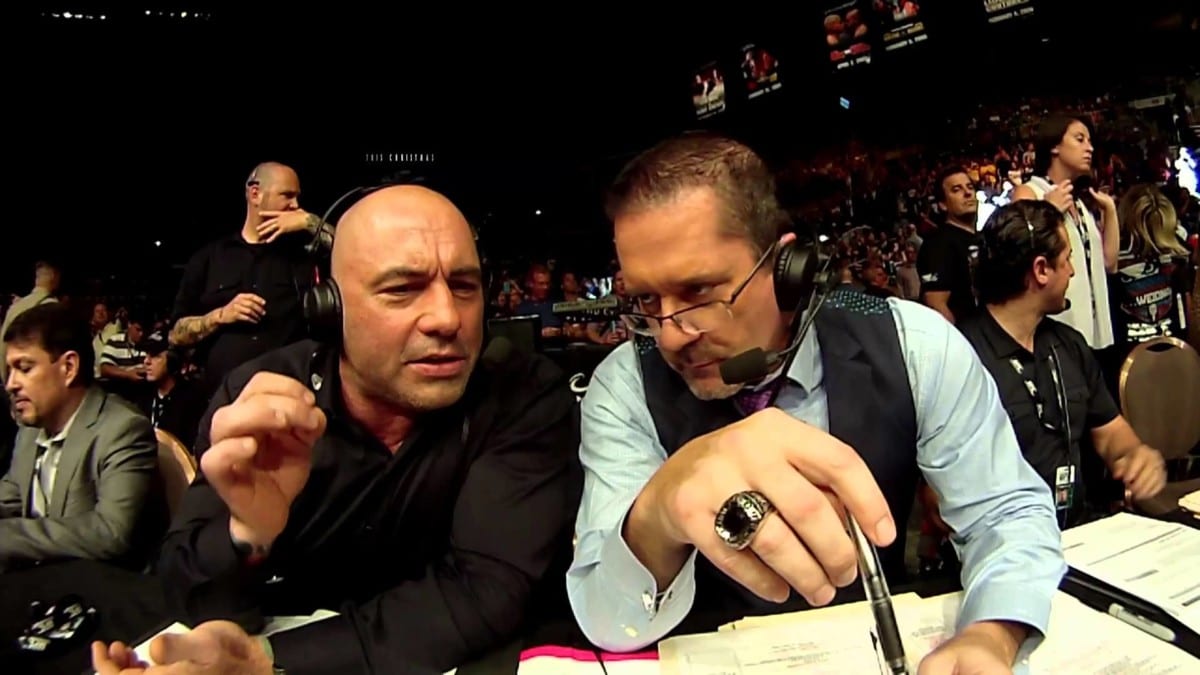 Since new owners WME-IMG took control of the UFC this past summer the company has found itself in a transitional period.
Several behind the scenes staff members have left the company, while numerous lay-offs have occurred across the various networks of UFC offices across the globe. While the losses of the likes of matchmaker Joe Silva (retiring) and VP of Public Relations Dave Sholler (moved to Philadelphia 76ers) are high profile departures from the company, there hasn't yet been any great change to the public face of the UFC.
Until now, it seems.
Reports are emerging that Mike Goldberg, the long time play-by-play commentator for the UFC, will leave his position after this Friday's UFC 207 event after almost 20 years calling bouts in the octagon.
@Grabaka_Hitman it's true.

— Luke Thomas (@SBNLukeThomas) December 28, 2016
This comes on the back of reports earlier this year that the UFC intended to remove the "hype master" style of commentary from their broadcasts as the company makes moves to seek a new television deal to replace the deal with Fox which expires in 2018.
It is understood that the UFC is seeking a four-fold increase on the Fox deal, which is valued at $115 million per annum. This means that the UFC is seeking a broadcast partner to pay them somewhere in the region of $450 million per year.
As with any deal of this magnitude, the UFC would likely be required to make concessions to reach an agreement and it has been speculated that they want to move to a more traditional style of American sports broadcast commentary.
Losing Goldberg from the commentary booth will be seen by some as an erosion of the UFC's identity, given that his voice and commentary style have become so synonymous with the company for the majority of its existence.
There has been no official word from the UFC or Goldberg himself regarding the veracity of these reports but a tweet (above) from Luke Thomas, senior editor at MMAFighting.com, appears to confirm the report.
Comments
comments