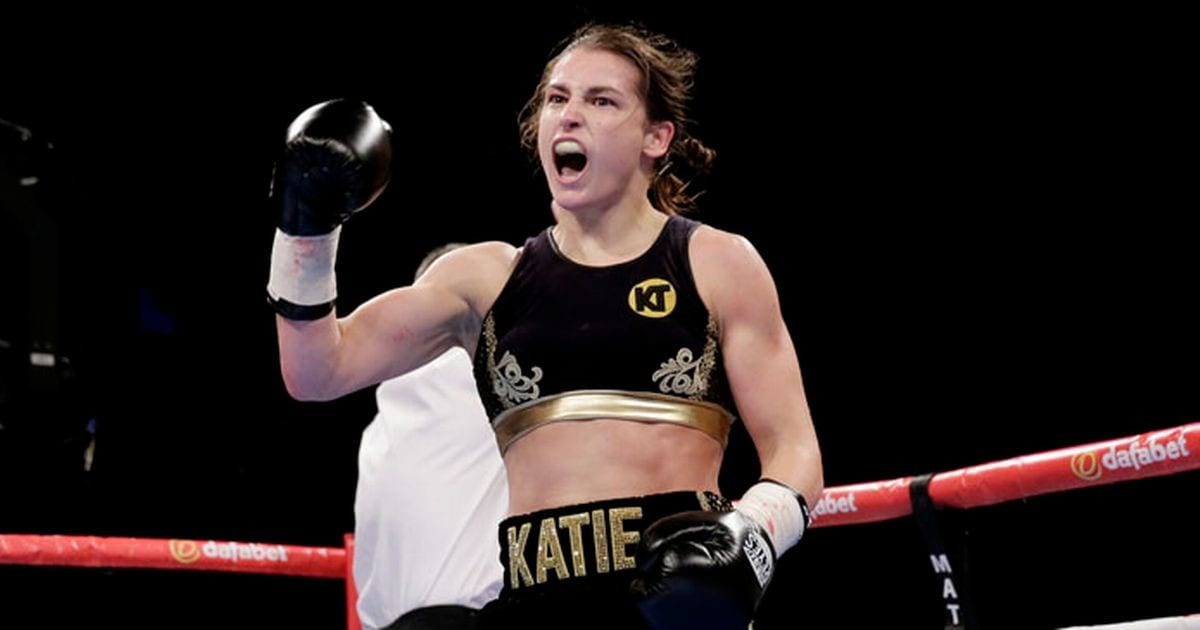 For a year now questions had been asked as to the legitimacy of Katie Taylor's first win against Delfine Persoon but any remaining intrigue as to the legitimacy of her status as the world's best was soundly answered on Saturday night.
Through ten rounds in Eddie Hearn's back garden Taylor's science was significantly sweeter than that of the Belgian. Persoon, though, was a tough nut to crack. If there is a technical differential between the two fighters, Persoon aptly makes up for it with her style of aggressive, walk-forward volume punching — a style which has flummoxed practically every other opponent she has shared the ring with in her 47-fight pro career.
But when she needed to rely on technique, Taylor's grounding in the traditional arts of boxing separated her from Persoon. At times during the bout it seemed as if Persoon's Tasmanian devil style of constant forward movement would erase the technical advantages Taylor has. The final rounds, however, showed Taylor at her best — an unwilling target capable of countering errant shots with ease.
View this post on Instagram
With the Persoon test now suitably passed, attention turns to Taylor's next fight. A rescheduling of the fight with Amanda Serrano — postponed in May due to the Covid situation — is a possibility but as Taylor's manager Brian Peters told the Telegraph, they are also looking outside of boxing for some attention-grabbing opportunities.
"Katie wants the biggest fights out there and we will get them all for her. She is a brilliant boxer and showed how great she is in this rematch," Peters said.
"What we want is legacy fights now for Katie, and that means getting her in the ring with the biggest names from anywhere in the fight sports industry – Cyborg, Holm, Nunes – an MMA/boxing crossover fight with is now viable because there is a growing interest in women's fighting. We saw it with Conor McGregor and Floyd Mayweather and there is no reason why Katie could not do a similar thing. There is mania for her in Ireland."
Comments
comments