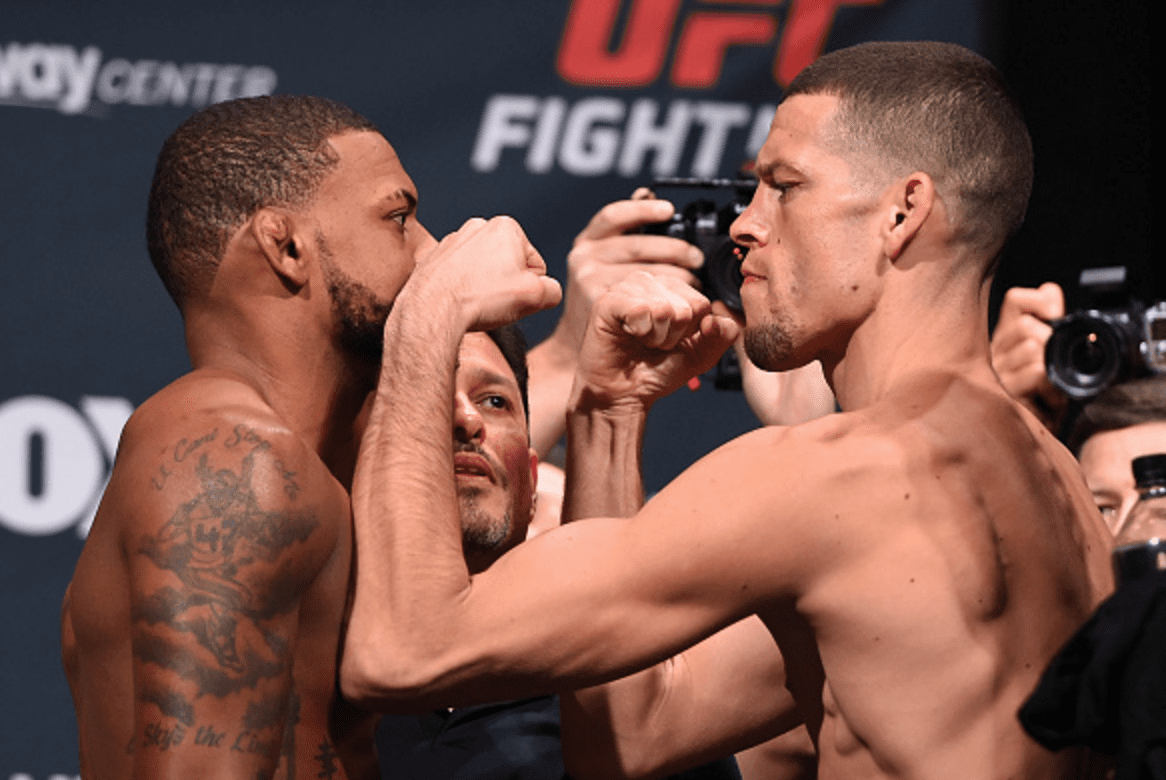 The official YouTube account of the UFC have uploaded Nate Diaz's decisive win against Michael Johnson ahead of his rematch with Conor McGregor at UFC 202.
Diaz had not fought for over a year, since his unanimous decision loss to Rafael dos Anjos and was an underdog against the highly touted Johnson.
Diaz was victorious in his return winning convincingly via unanimous decision. It was directly after this fight that he infamously called out the 'Notorious' Conor McGregor and set an unforgettable sequence of events in motion.
The culmination of that call out ends Saturday week in the highly-anticipated rematch at UFC 202

Watch the fight in full below.
https://www.youtube.com/watch?v=VAMvzxqskek
Written by: Cillian Cunningham
Comments
comments