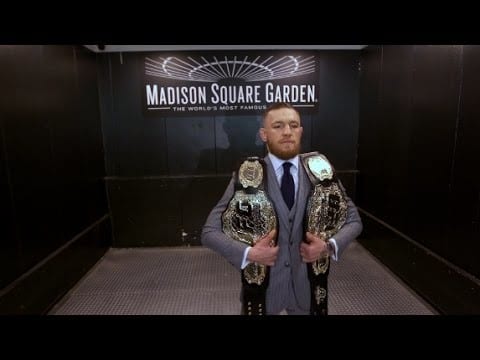 As is standard after a pay-per-view event, the UFC have put together a package showing the various winners and losers of last Saturday night. While it's currently just a 'preview', it's still an interesting look at backstage proceedings, and just how emotional both sides of the coin can be come fight night.
In this episode, see Chris Weidman's corner react to his sudden KO defeat, Khabib Nurmagomedov talking to Michael Johnson (and Dana White) in between punches, and of course Conor McGregor and his family react to history being made.
Watch UFC 205: "The Thrill and The Agony" preview in the video above.
Comments
comments