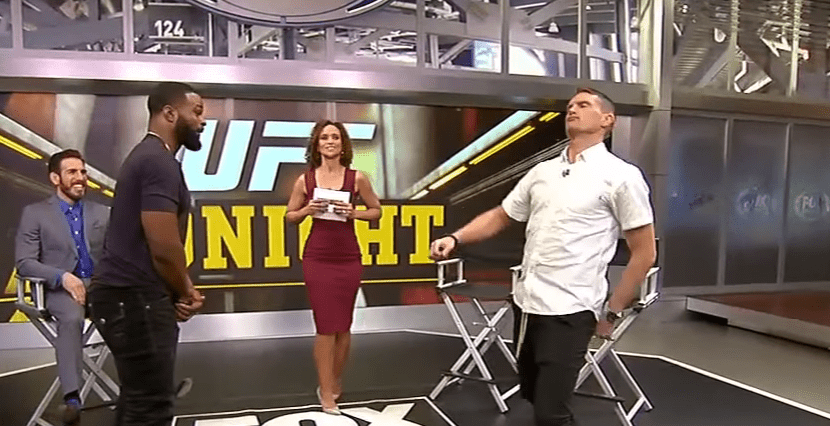 A day of media can work wonders for a relationship it seems.
At the beginning of their media day, yesterday, UFC welterweight champion Tyron Woodley and number one contender Stephen Thompson clearly rather have been somewhere (or next to someone) else. But, after being in each others company all day, it seems they left on a better note than they started.
Appearing on UFC On FOX, the two teamed up against presenters Daniel Cormier and Kenny Florian in a game of charades, where each man had to do their best imitations of current UFC fighters and have their partner guess.
But of course, friendlier or not, the two will be back as opponents soon enough. UFC 209 takes place March 4, in Las Vegas, Nevada.
Comments
comments