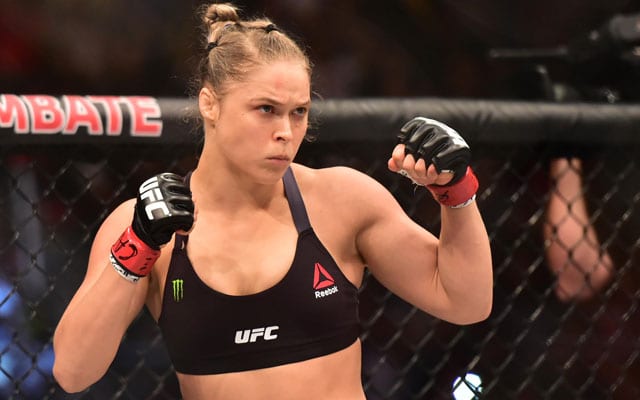 https://www.youtube.com/watch?v=TxLC3LDGUzc
Ronda Rousey one of the most recognizable female athletes in the world, is determined to take back her UFC crown.
Rousey during a conference hosted by Robin Robers in Chicago on Friday night, when asked 'what have you not done, that you would like to do?' replied:
"I want to win my belt back"
Rousey hasn't fought since her shocking upset to Holly Holm at UFC 193 last November. Holm KO'd previously unbeaten Rousey with a ferocious head kick in Round 2 to claim the women's bantamweight title.
In the video above, Rousey also sheds light on her difficulties dealing with the loss. She mentioned some encouraging advise her mother gave her in the past to help deal with defeat, "My mom pulled me to the side and said, 'I'm going to tell you what my coach told me. Winning is a b*tch but revenge is an motherf**ker'"
One thing is certain, Rousey will be returning to the UFC, but a scheduled date remains to be seen.
Comments
comments