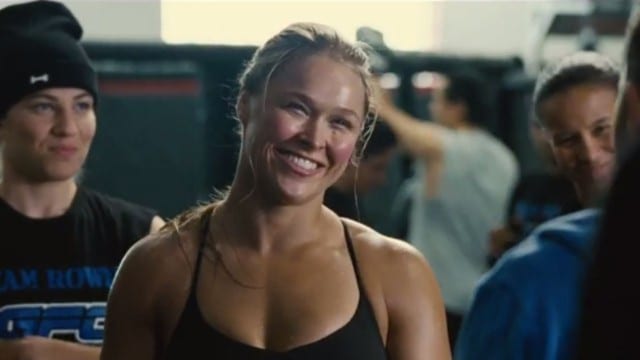 There's an old saying regarding being careful about what you say, in case it comes back to bite you in the future.
Ever since Rousey's devastating loss to Amanda Nunes — her second shocking defeat in a row — fans and pundits alike have been trying to put forth theories as to why the former champion with seemingly no equal has appeared to change before us all.
While blame is being laid at several points, one recipient whose mentioned more than most is Rousey's controversial coach, Edmond Tarverdyan.
Tarverdyan (not for the first time) has taken a public battering over the last few days, and has repeatedly been accused of being a subpar teacher, who has turned a world beater into a shell of her former self.
And, if you're someone who takes that view, then a fan has found some striking old footage that's worth a watch.
https://www.youtube.com/watch?v=4EMP3niCCXA
The clip comes from an old interview Rousey conducted before her UFC title fight with Miesha Tate at UFC 168.
Comments
comments