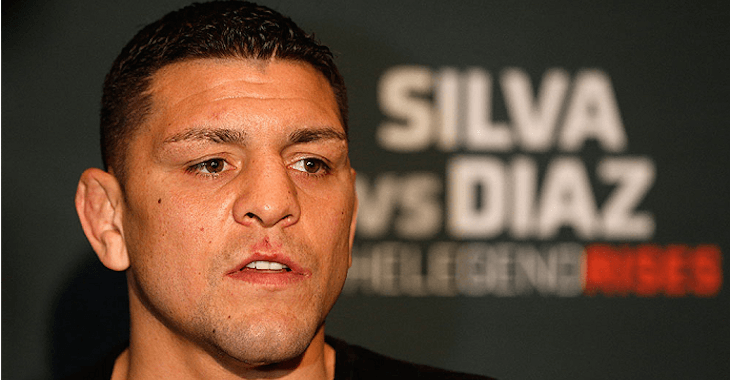 When Nick Diaz returned from his suspension, one fight many suggested for his return was a rematch with Robbie Lawler of their epic 2004 contest. When Lawler lost his welterweight title to Woodley, the fight even became more of a realistic possibility.
Except, Diaz isn't having it — at least that's according to UFC commentator Joe Rogan.
"Apparently they offered Nick Diaz Robbie Lawler and Nick passed on it," Rogan said, on his podcast the Joe Rogan Experience. "That's the word. That's the word behind the scenes. Maybe I'm not supposed to say that. I wanted to see that fight. I would love to see that rematch.
"But I think Nick wants a fucking title fight. I think Nick is like, look I want a big, big name or a title fight."
While Lawler would likely classify as a big name in the eyes of fans, clearly he doesn't fit the bill in the opinion of Stockton's finest. Instead, Diaz would prefer a title shot, as he continues to consider himself one of the UFC's biggest draws.
According to Rogan though, UFC brass simply don't believe they can justify putting Diaz — who hasn't won since 2011 (a decision win over BJ Penn), in the title picture immediately.
"[UFC President] Dana [White] and I were having this conversation and he's like, 'you can't have Nick Diaz. Nick Diaz hasn't won a fight since 2011. You can't have him step in and just go right up to the title and fight," Rogan said. "I said, 'but I want to see it,' and he goes 'I want to see it too but you can't do that.'"
Comments
comments