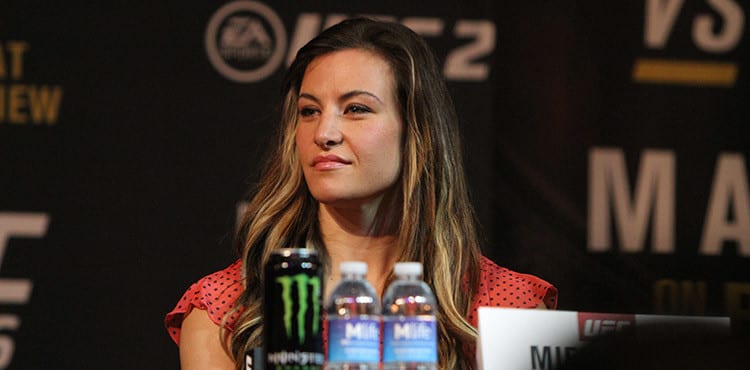 When Miesha Tate retired in the cage at UFC 205, it came as a surprise to all in attendance — including herself.
Tate, a former women's bantamweight champion, actually had no pre-fight thoughts to walking away from the sport, and instead decided she wanted to retire just moments into the bout.
"I just knew after like the first exchange that I just didn't want to do it anymore," Tate said, speaking with media in Australia. "So it was just kind of one of those things that just like stuck it out but I knew I had a lot more to give and I just didn't give it. I don't know. It's just one of those things. It's kind of odd, to be honest. But yeah, just lacking a little bit of the competitive edge to want to punch people in the face… I planned on winning that fight and going on another title run but at the end of that I just knew."
Tate is currently in Australia with the UFC to promote the upcoming event this Saturday. It's a role fans may get used to, as while she's no longer set to get into the cage, Tate mentioned it looked like a job as a Fox analyst was in the works.
"I'd prefer the term transition," Tate said of her retirement. "[I've] just transitioned into promoting events, and still wanna be involved. Actually, you might see more of me now.
"There's still more I would have liked to accomplished. I never think I would feel like I did it all, ever. There's always someone else to fight or someone else to beat, but I look back on it fondly. I think it was a great run."
Comments
comments