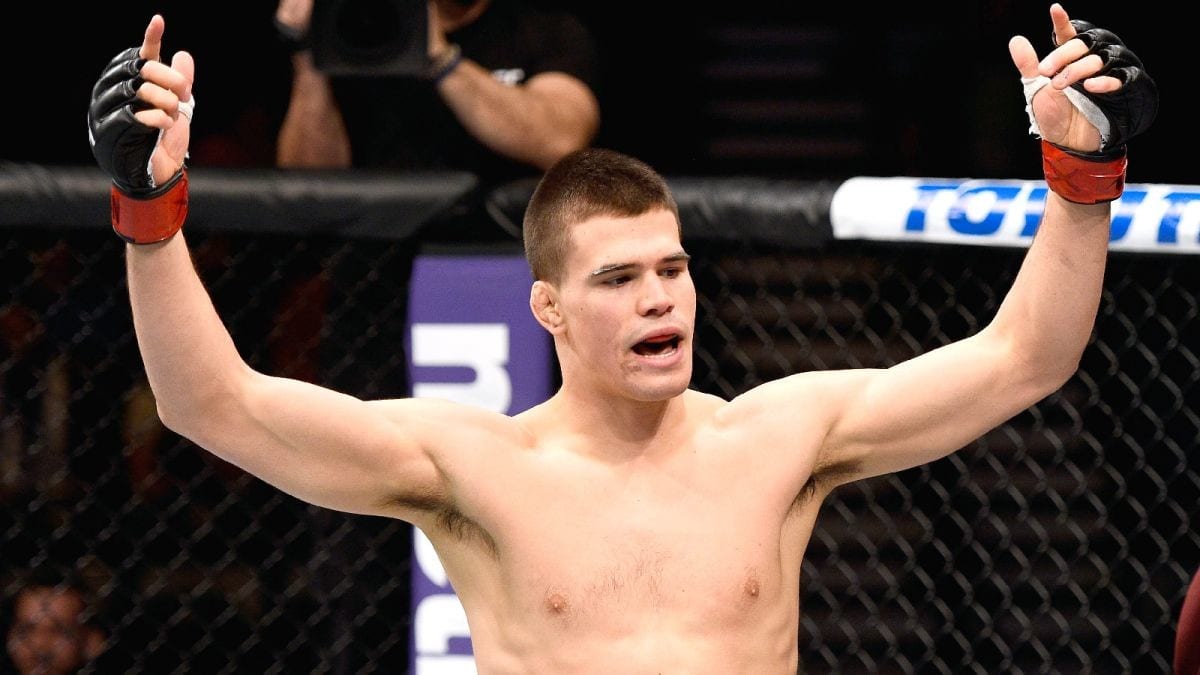 Well, you can't say he's never prepared.
After defeating Sage Northcutt at UFC Sacramento in the second round with a rear-naked choke, Mickey Gall took to the microphone to offer the latest in a string of post-fight call outs — this time targeting Dan Hardy.
"First thing is I'm going to drop down to 155[pounds]," Gall said. "I'm a little young in the tooth for 170, I've got to go down there and I'll be champion in a couple years. I'd like to welcome back Dan Hardy. He's coming back for a marquee fight, I think I'm a marquee fight right now."
While it's an ambitious name, the selection of Hardy doesn't seem to have intrigued the UFC fanbase as Gall was perhaps hoping. With the Englishman on hiatus from fighting due to a rare heart condition, it seems like something of a long shot for Gall to get the bout he's asking for.
Especially since Hardy himself doesn't seem to interested.
Was he old enough to watch the @UFC when I was still fighting? 😂

— Dan Hardy (@danhardymma) December 18, 2016
Comments
comments