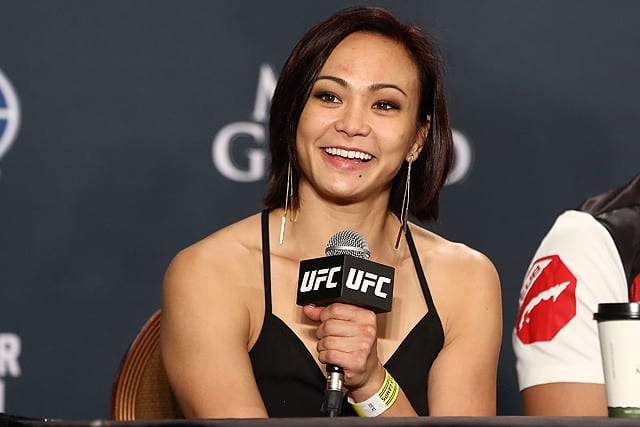 There were no flashy knockouts in this one.
In the main event of UFC Sacramento, Paige VanZant was defeated by fellow woman's strawweight Michelle Waterson — although did give fans another insight to her toughness.
The bout ended in the second when Waterson managed to take VanZant's back, catching her with a rear-naked choke. VanZant chose not to tap, and instead went to sleep before the referee ended the fight.
Speaking to Brian Stann in the cage following her win, Waterson (who won a bonus with the finish) spoke on the victory.
"You know she's known for that head and arm throw," Waterson said. "I kind of wanted to see if I could throw it on her. I know she's real scrambley, so we worked really hard on chain submissions and just staying calm when she tries to scramble."
While Waterson neglected to offer thoughts on a future opponent, instead being ready to accept whomever the UFC offered, she did give one last line before heading away to celebrate the win.
"I'm not dreaming, I'm wide awake, so bring it."
https://www.youtube.com/watch?v=2dkNwNtw5BM
Comments
comments