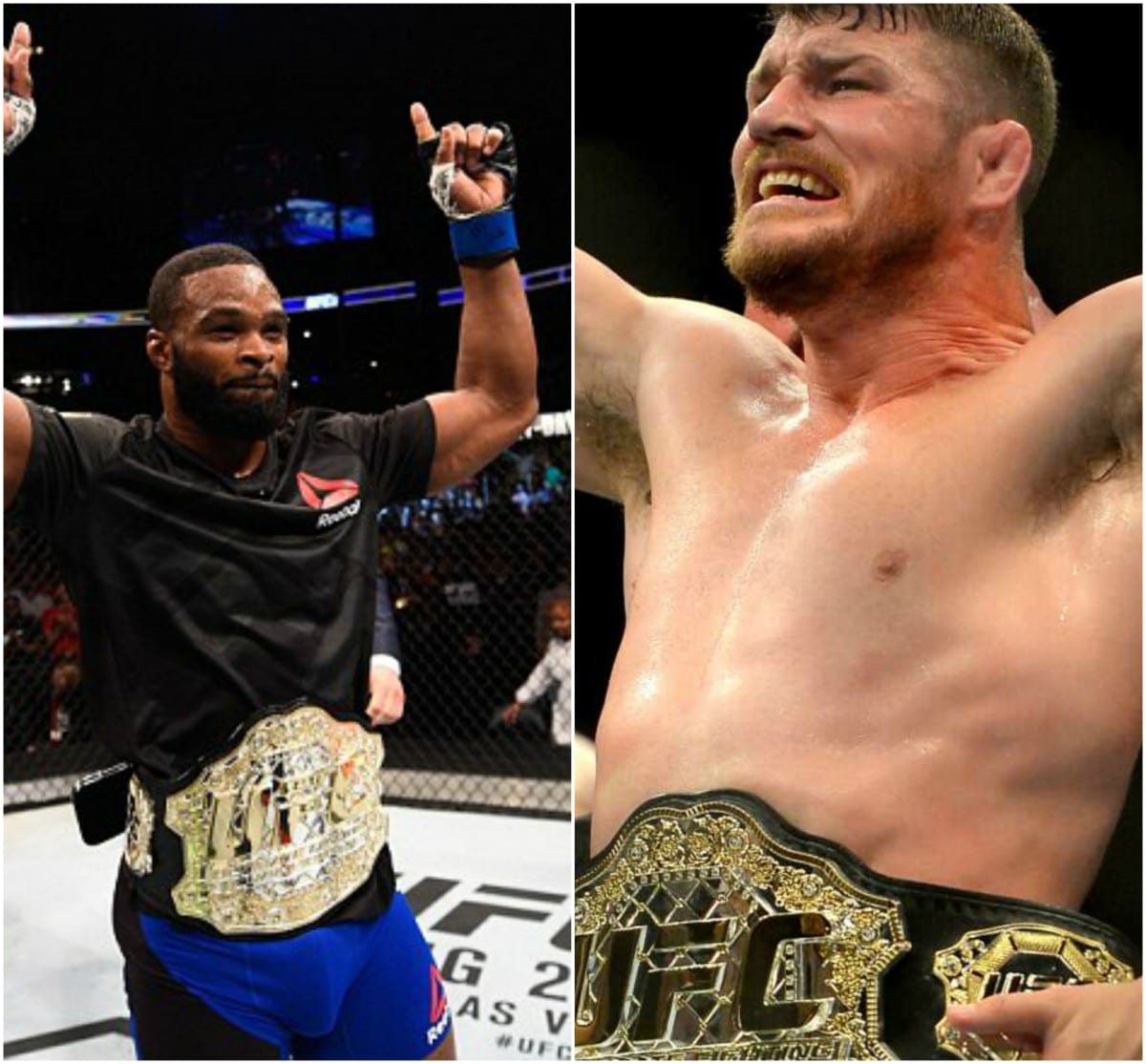 Tyron Woodley wants his super fight.
The welterweight champion has made a name for himself since winning the title in 2016, for attempting to goad some big names of the sport into facing him so as he can make the best usage of his pay-per-view based income.
While some of those call-outs (such as Nick Diaz and Georges St-Pierre) haven't come to fruition, it seems as if Woodley may have finally found a willing opponent with the type popularity he's looking for.
In a video on Michael Bisping's Instagram, the two champions are shown debating over a potential fight, before agreeing on a catchweight fight at 180-pounds perhaps taking place in April or May next year.
While interesting, their verbal agreement isn't necessarily official, as it's up to the UFC to book their fighters. Indeed, at first glance it might be seen as an improbable contest, as Bisping already has a date to defend his middleweight title against Yoel Romero coming up.
But, with the UFC's new direction to book pay-per-view main events that create as much revenue as possible, a champion vs. champion fight might suit their needs nicely.
Comments
comments