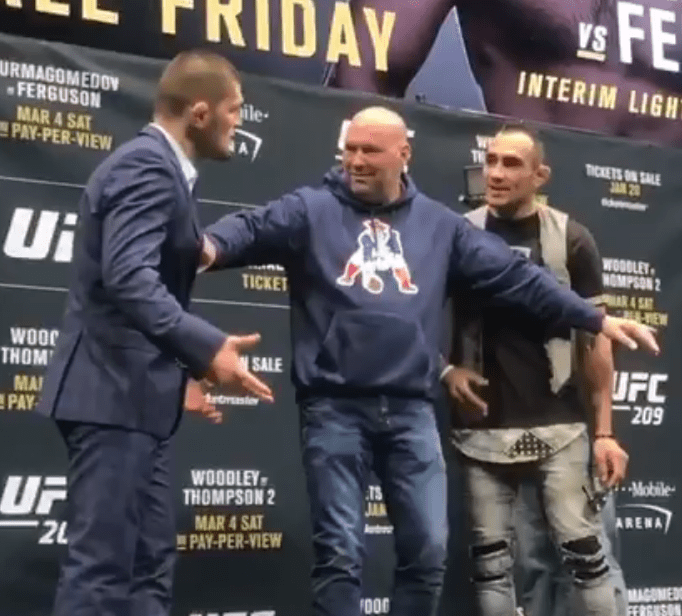 While some may have differing opinions on the fact there is an interim title on the line, there is no denying the upcoming bout between Khabib Nurmagomedov and Tony Ferguson has fans excited.
The duo are unarguably two of the best in the UFC's 155-pound division, and both will enter the cage on the backs of immense winning streaks. Ferguson comes in with nine victories in a row, Nurmagomedov with 24.
Today, the UFC hosted a media event to promote the upcoming card, which is headlined by welterweight champion Tyron Woodley and Stephen Thompson. And, as such, Nurmagomedov and Ferguson came face to face for the first time since their bout was announced.
It was, of course, a tense affair.
— Brett Okamoto (@bokamotoESPN) January 19, 2017
UFC 209 takes place on March 4 in Las Vegas, Nevada.
Comments
comments