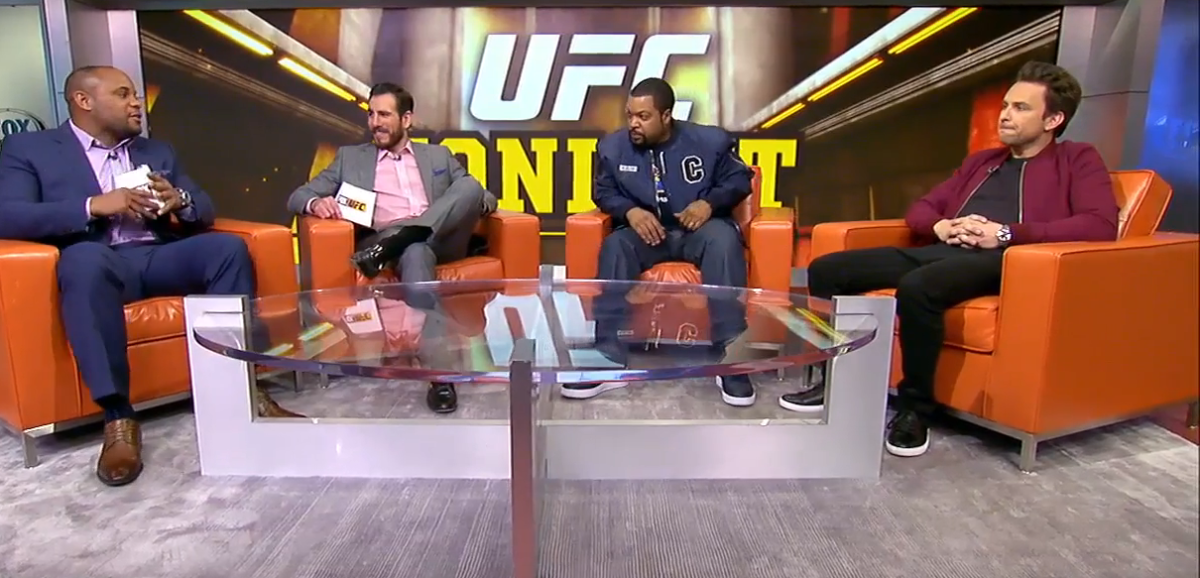 Everyone knows that should a Conor McGregor vs. Floyd Mayweather bout ever take place, it would likely transcend combat sports into popular culture in a manner of which few fights ever manage to do.
As if to prove that very point, celebrities are already discussing it.
Appearing on UFC Tonight to promote their new movie 'Fist Fight', Ice Cube of N.W.A. fame and Charlie Day from It's Always Sunny In Philadelphia showed up and discussed various of the top stories in mixed martial arts — which includes, of course, Conor McGregor and Floyd Mayweather.
"It's interesting. I like it. Who don't wanna see that?" Ice Cube said. "People see people scrap, it don't matter if they come from the same sport. If they wanna scrap, let them scrap."
"[McGregor] might beat him," Day added. "If he does wouldn't that be great? That would be good television."
Of course, the raging debate currently held appears to be about whomever fought on their 'turf' so to speak would automatically win the bout. A boxing bout favours Mayweather, for instance, while an MMA fight would put McGregor as the likely winner.
According to Ice Cube, they should just mix it up in both sports.
"Do it like this," Cube said. "They box one fight, the next fight they do MMA, and then the next fight they box. Everybody wins"
Comments
comments