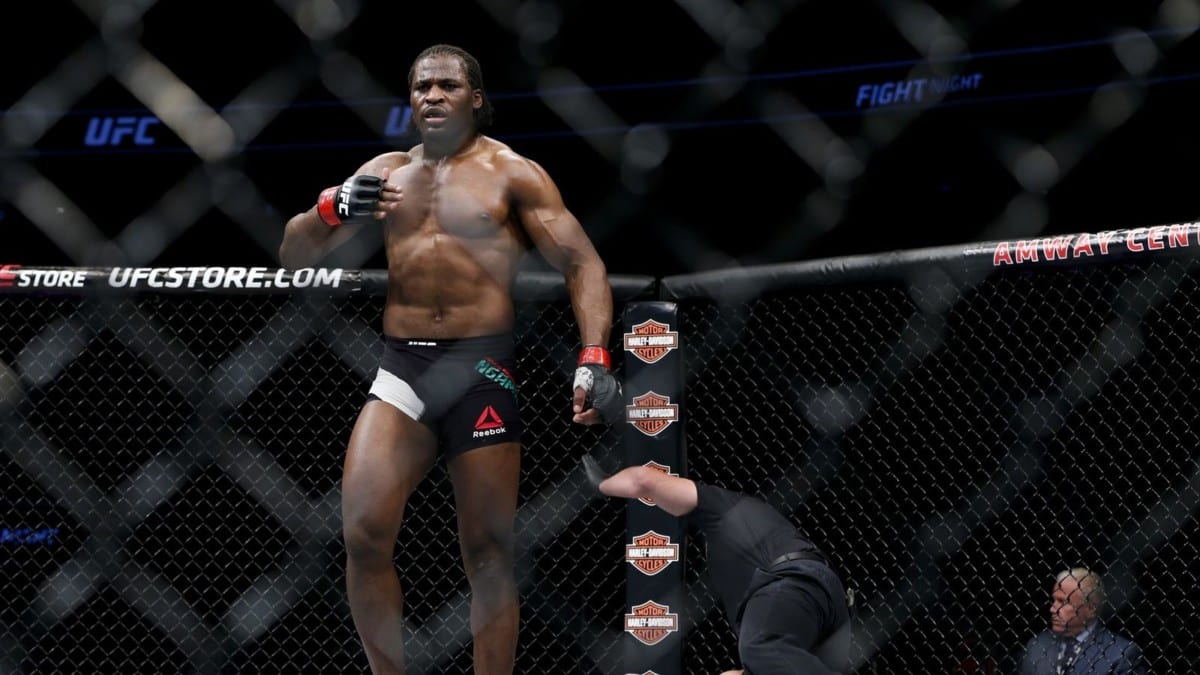 Francis Ngannou may have only been in mixed martial arts for just over three years, but he clearly has no intentions of taking his time to build up a record.
Knocking Andrei Arlovski out last Saturday in Denver, Ngannou showed himself to be more than just a talent and now appears to be a genuine prospect. Indeed, UFC president Dana White has even gone on to say he believes the Cameroonian-Frenchman will go on to become a legend in the heavyweight division.
"Obviously, Arlovski is a legend in this sport, a legend in the heavyweight division," White said ahead of last weekends contest. "Francis Ngannou will be. I believe that this guy has the potential to become the heavyweight champion of the world. I also believe he has the potential to hold that title for a very long time."
And, with the momentum of that first round win behind him, Ngannou has called for a three of the biggest names to move on and face. Junior dos Santos, Alistair Overeem or former heavyweight champion Cain Velasquez.
"My next opponent, I have three or four months [off], I think Velasquez was going to be ready at the time," Ngannou said, speaking on MMAFighting's The MMA Hour. "I think about Velasaquez, Overeem or dos Santos. … I'm ready for anything they propose for me now, I'm ready."
Comments
comments