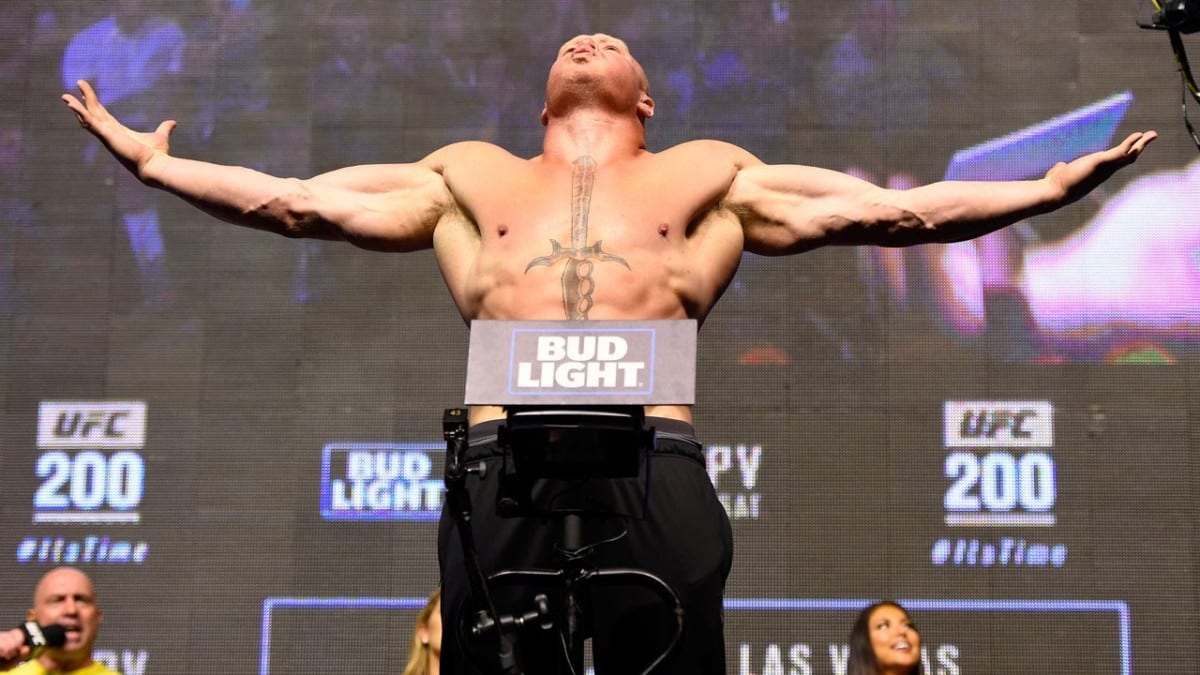 When Brock Lesnar received a year long suspension for his UFC 200 failed drug test, some fans felt that it could be a sign that — after a break — the path to a return was clearer, and we could yet end up seeing the former heavyweight champion back in the Octagon.
But, while he wouldn't be opposed to it, UFC president Dana White isn't buying it.
"I'm great with Brock," White said, speaking with TMZ Sports. "I doubt [a return]. I don't know how much longer he's got with the WWE. I think his careers winding down. but he's a freak of nature. Who knows … maybe he'll give me a call and say he wants to do it again but I think he's ready to ride off into the sunset."
Although he and Lesnar haven't talked, another former professional wrestler who White has spoken with is CM Punk.
Punk infamously made his UFC debut, where he was beaten soundly by Mickey Gall at UFC 193. Despite that, the UFC brass and Punk are yet to rule out the possibility of further calibration.
"[Punk] and I have not figured that out yet," White said. "But we will. I don't know, I got to talk to him and see how this thing works out for him. The UFC's a dangerous place man."
Comments
comments