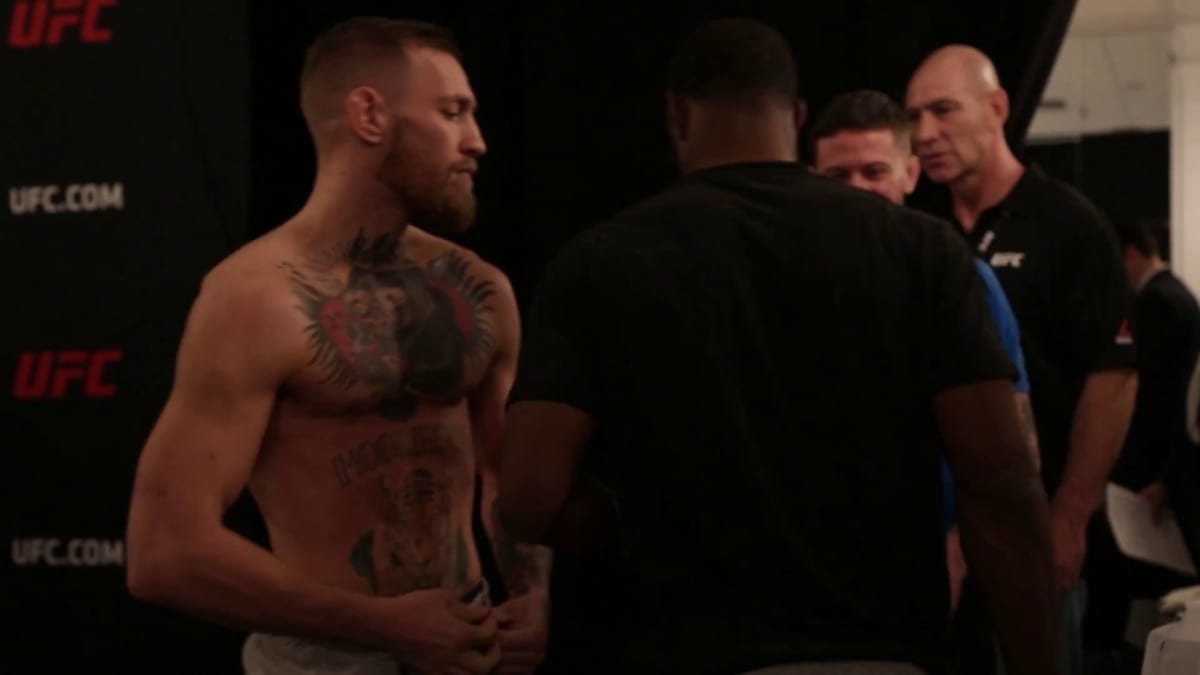 Who says Conor McGregor will stop at two belts?
Today at the UFC 205 weigh ins, McGregor was seen in somewhat of a tense face off with welterweight champion Tyron Woodley.
The two came face to face after weighing in for Saturday nights event, and appeared to exchange words.
McGregor has made no secret of his willingness to fight at any weight, and is coming off two fights at welterweight.
Whether he has plans to move up and look to claim the 170-belt is as yet unknown, but with two belts on each shoulder… it leaves a nice spot around the waist for a third.
Comments
comments