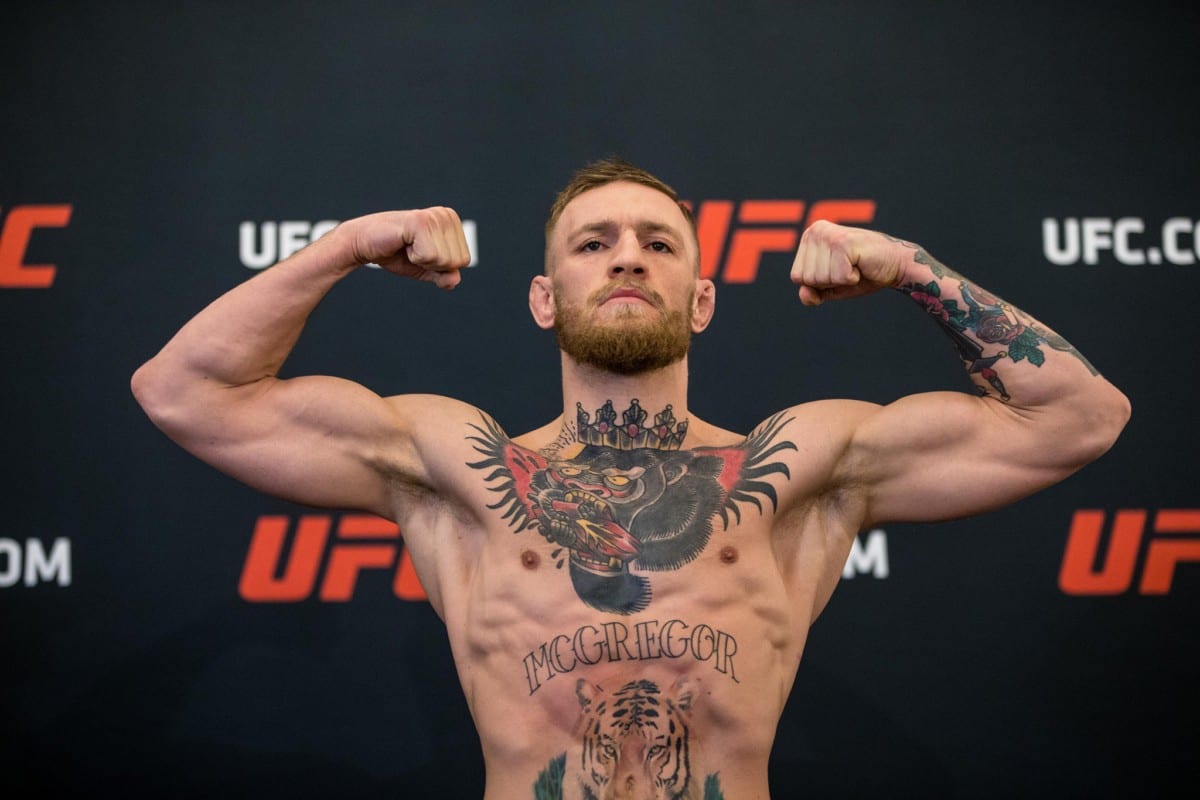 Ladies and gentlemen, we have ourselves a main event.
Both Conor McGregor and Eddie Alvarez have made weight for the historic UFC 205 main event which takes place on Saturday night inside the world's most famous arena, Madison Square Garden.
McGregor, who will make history as the first person to hold two titles in two separate divisions at the same time if he wins, hit the scales at 154.4 pounds – marginally under the contracted championship weight of 155 pounds.
This marks the third different weight division that McGregor has competed in over the course of less than 12 months.
Eddie Alvarez weighed in at 154.6 pounds.
Friday's early weigh-ins were notable for several fighters missing weight, with the most egregious being Kelvin Gastelum being 10 pounds over the welterweight weight limit ahead of his scheduled bout with Donald Cerrone. The fight has since been cancelled.
Both Thiago Alves and Jim Miller, who face each other on Saturday, both missed their contracted weight limits also.
Comments
comments