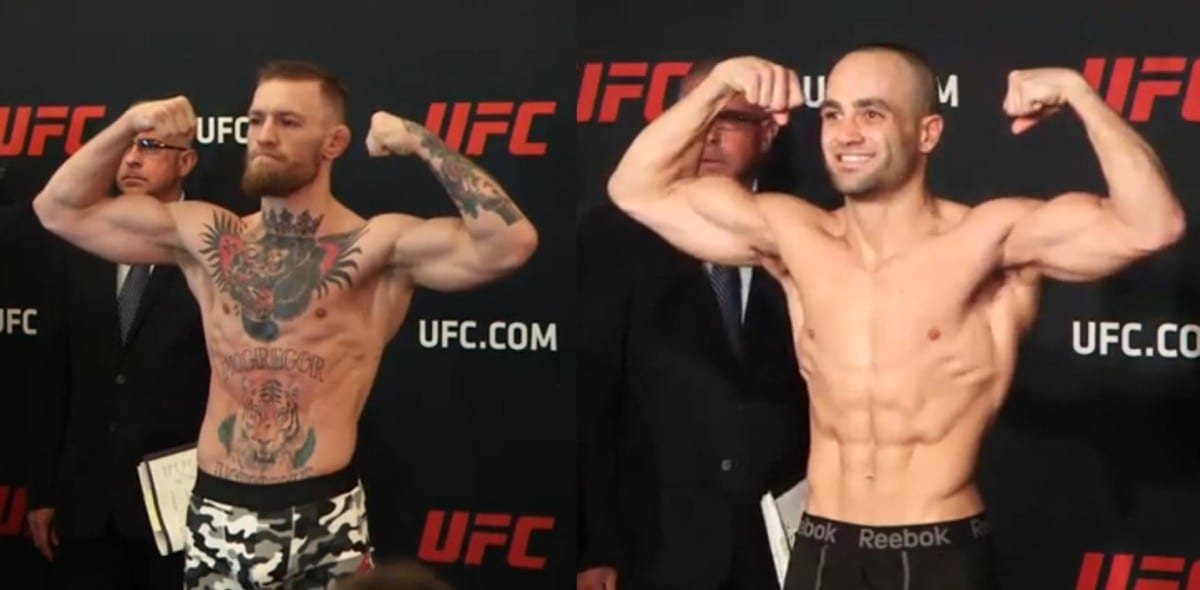 UFC 205 is here.
With the athletes hitting the scales a representation of the final part of pre-fight business being taken care of, the event can officially be considered underway.
However, it hasn't come without issues.
Kelvin Gastelum failed to make weight by some distance, and didn't even take to the scales. His fight with Donald Cerrone has been cancelled.
Then, Thiago Alves who, after suffering with a stomach virus, failed to make weight for his debut at lightweight. Alves hit the scales at 162.6lbs, meaning 20% of his purse will go to opponent Jim Miller.
Interestingly, due to New York State Athletic Commission rules, athletes have to be within five pounds of each other at weigh ins, and so Miller actually had to intentionally rehydrate back up to 157.6lbs in order for the fight to take place.
Other than those two issues, all other fighters made weight and had their bouts made official. While the official weigh-ins are now completed, the ceremony with it's glitz and glamour take place later today.
Stay tuned to TheMacLife.com for exclusive UFC 205 content.
Comments
comments