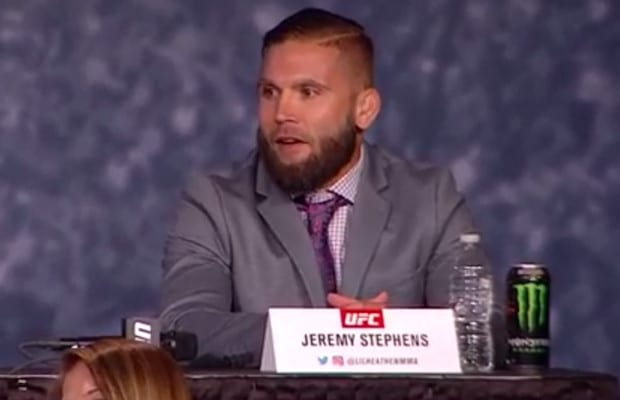 Now that 2016 is nearly over, and it's time for reflection. Looking back, it's been quite the year for MMA; legalisation, repeated broken records, a sale for $4 billion… there's a lot to digest. As such, leading up to Christmas, TheMacLife.com will be revisiting the twelve biggest stories (good and bad) from the past twelve months.
Yesterday, we looked at a man who had finally got his dream realised, and today we'll be examining some of the harsh words that got used on the way there.
2016 has been a gold mine for trash talking. With new rivalries springing up such as Nate Diaz and Conor McGregor's, Luke Rockhold and Michael Bisping's as well as more established conflicts such as the one between Dominick Cruz and Urijah Faber being revisited, there has been plenty of opportunity for slinging words.
2016 was one of the best year's of Trash Talk we've ever seen! HERE are our favorite moments 😂 😂 😂 pic.twitter.com/4m52NNsJi5

— #UFC208 (@ufc) December 22, 2016
Some particular highlights include the lead up to UFC 196 between Diaz and McGregor, where the two engaged in one of the most entertaining press conferences ever seen, involving insults, references to animal balloons and middle fingers a plenty.
Then at UFC 199, Michael Bisping and Luke Rockhold entertained the fans with what was likely the best post-fight press conference, with the two not satisfied to leave things alone after the fight. Bisping tortured Rockhold for about twenty minutes, and the brash Brit wasted no time in using his newly acquired gold belt to rub in the victory.
But it was leading up to UFC 205 that the years winner was found.
At the announcement press-conference, with the majority of fighters on the main card were present and it was an opportunity to put themselves forward as the main reason to tune in.
As with plenty of these events, if there is an Irishman called Conor in attendance, the show soon gets stolen. But this time, featherweight Jeremy Stephens saw an opportunity to garner some spotlight of his own by going after the then-featherweight champion with some talk of his own.
It didn't go well.
Comments
comments