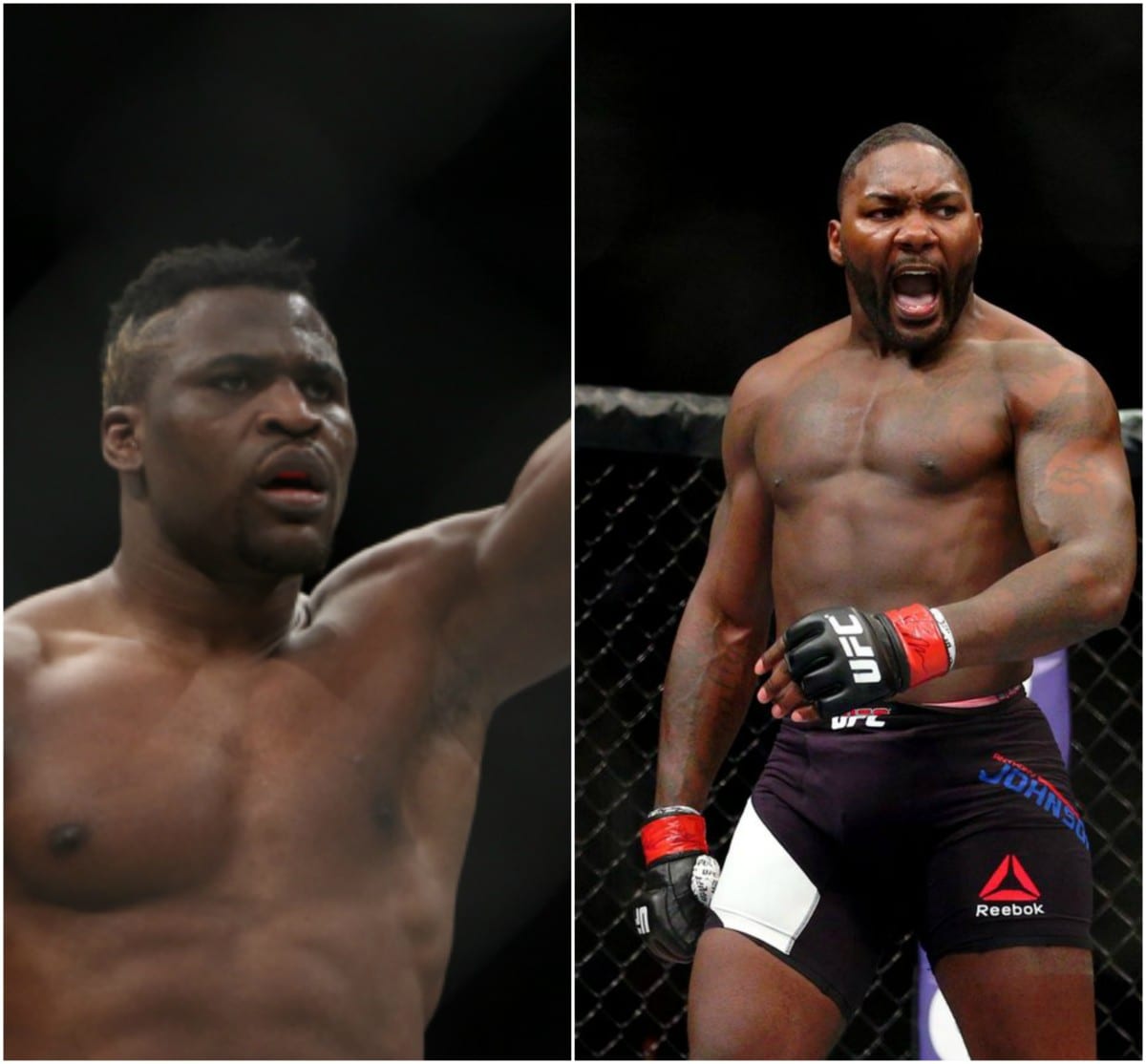 Anthony 'Rumble' Johnson would know something about hard punches.
The UFC light heavyweight contender is one of the most ferocious knockout artists in the entire sport, and has a highlight reel of devastation to back it up. So when Johnson says he knows who can hit hard, it's a good idea to believe him.
And according to him, one person who (if we hadn't already guessed) can crack is heavyweight Francis Ngannou.
"He came and trained with us and the first day we trained together when I came in the gym," Rumble said of Ngannou. "I think I was getting ready for [Cormier], I think it was sparring day. Boy, we were sparring and I hit him one time and I thought I was out of the way.. hey, buddy can hit. He can hit.
"I have respected him before, I respect him more after the hit. He hit me square in my nose, I'm glad it didn't break. He really did hit me hard, that's when I'm like okay, if this guy's hitting me hard and I'm saying 'wow', then everybody else in the heavyweight division — they have 4oz gloves on, they're getting hit with those. It might not be the best technique, but he's cracking people with so much power and so much speed behind him.
"That kid has a bright future."
Ngannou talk starts at 12:32 in the video above.
Of course, since that interview, Ngannou has gone on only to prove Johnson correct. Last week, the French-Cameroonian knocked out UFC icon Andrei Arlovski in the first round of their contest — the sixth knockout victory of his career.
Comments
comments