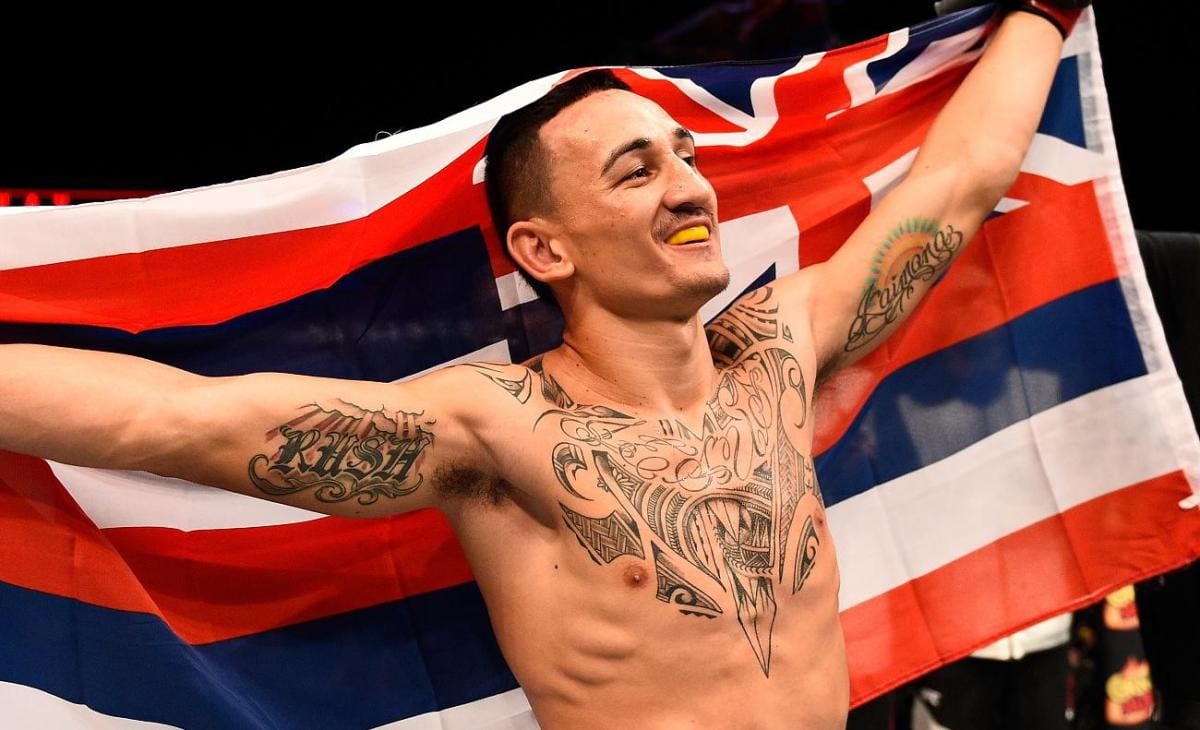 The UFC featherweight division continues to lie in an odd state of limbo.
With UFC featherweight champion Jose Aldo and UFC interim featherweight champion Max Holloway yet to square off and unify the belts, it seems the 145-pound division has yet to gain the traction that the UFC predicted it would after stripping Conor McGregor of the featherweight belt ahead of UFC 206.
And now, it seems fans will have to wait even longer before everything gets started, as Holloway revealed he is taking some time to shoot a movie/
"I hope so, I hope so" Holloway said to on if the Aldo fight will happen, speaking with MMAJunkie. "You know, old boy's taking so long that I had to take something else. I'm going to be shooting a movie now, so we'll see what happens."
The movie, titled "Den of Thieves" is about a group of bank robbers in Los Angeles on the run from the LAPD. It'll be Holloway's first movie role, and he'll be playing one of the robbers.
Not that Holloway is concerned about the time away. Citing the recent fight between fellow Hawaiian BJ Penn and Yair Rodriguez, Holloway believes he represents a new type of fighter in mixed martial arts, and considers this year to be the moment of realization for observers.
"I thought it was going to be a good fight, but it is what it is," he said. "It's this new wave of MMA, guys like Yair, like myself, there's a couple other guys that come to name. We're here to take over, we're here to show that the sports evolving. You got to either evolve with the sport or get left behind, I'm trying to lead the pack."
Comments
comments