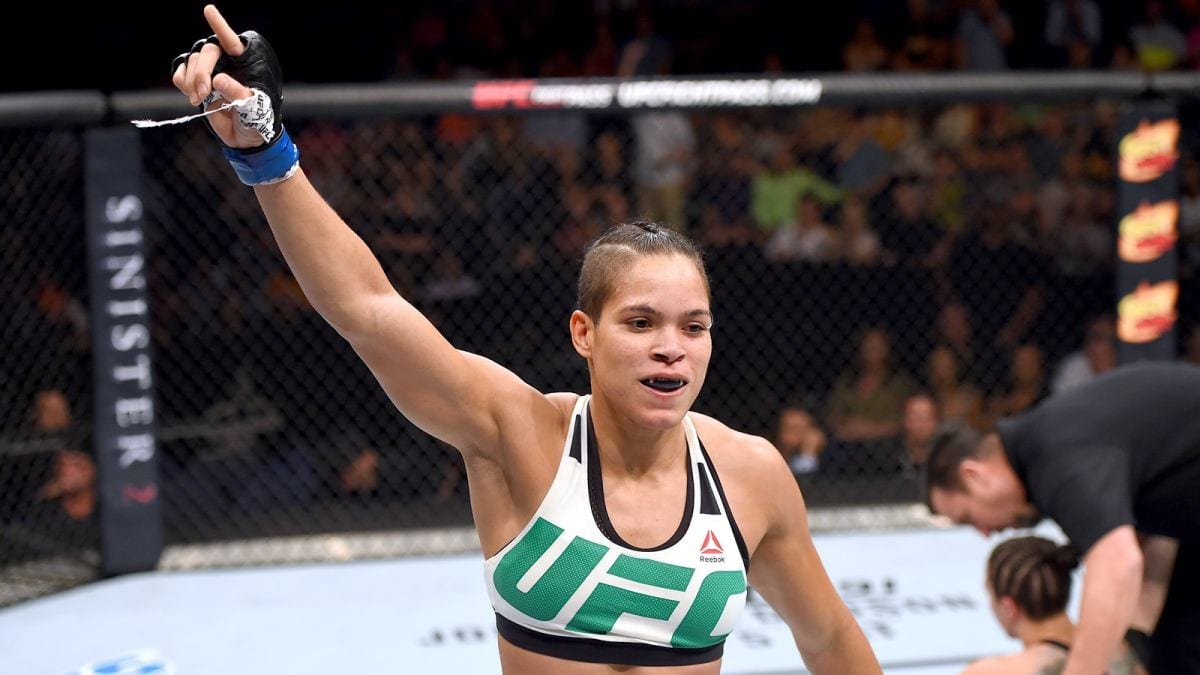 While Amanda Nunes might have only just started hitting her career peak, the women's UFC bantamweight champion isn't planning on sticking around too much longer.
Speaking with ESPN, the Brazilian discussed her reign as champion, and her plan for the future. But, it was her comments about how that future likely lies outside of fighting that caught most attention.
"I don't know, maybe in a couple of fights," she said, speaking about how much longer she anticipates fighting. "Three, two more. I want to have a family. Fighting and having a family at the same time is difficult."
Nunes has made it clear recently that she has a clear vision for her next fight. At UFC 208, Holly Holm and Germaine de Randamie will be facing off for the first ever UFC women's featherweight title.
For Nunes, it's an obvious chance to get herself written even further into the history books.
"I want to keep making history," she said. "It never happened in the UFC, with women fighting [and being champion] in two divisions. I want to be the first one. If [the UFC] give me the opportunity, I will take it"
Comments
comments