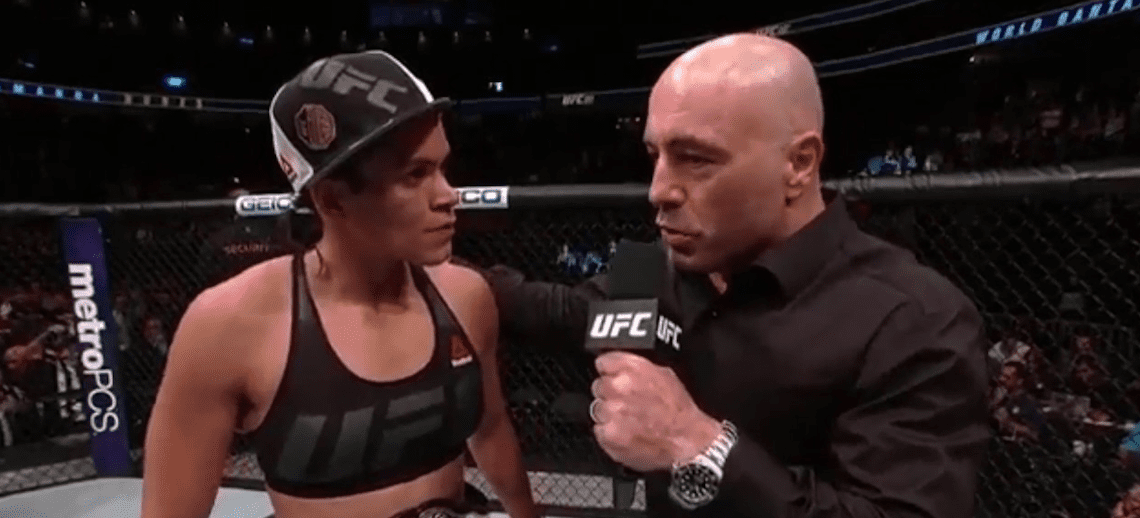 While some may have called the result, few predicted the manner in which Amanda Nunes defeated Ronda Rousey, with the fight being called at 00:48 seconds.
One person who did anticipate it, however, was Nunes herself.
"I knew I was gonna beat the shit out of Ronda Rousey," Nunes said, speaking post-fight. "I know. For a long time, I know. I'm the best on the planet. Fuck Ronda Rousey, now she's gonna do movies, she already has a lot of money, come on.
"Before I walk out, I knew, this moment is my moment, she had her time and she did her thing for the sport. Thank you Ronda Rousey, but this is my time now. I am Amanda Nunes, I am the lion."
"Now she's going to retire and go to movies and make a lot of money now," Nunes said. "You have lots of talent in this division. Forget about Ronda Rousey."
While Nunes is clearly here to stay, no word has yet been released about Rousey's next move. Many had speculated that she would retire with a loss, and based on her last two performances, it's very possible we have seen the last of the phenom.
In her stead though, we now have Amanda Nunes.
Comments
comments