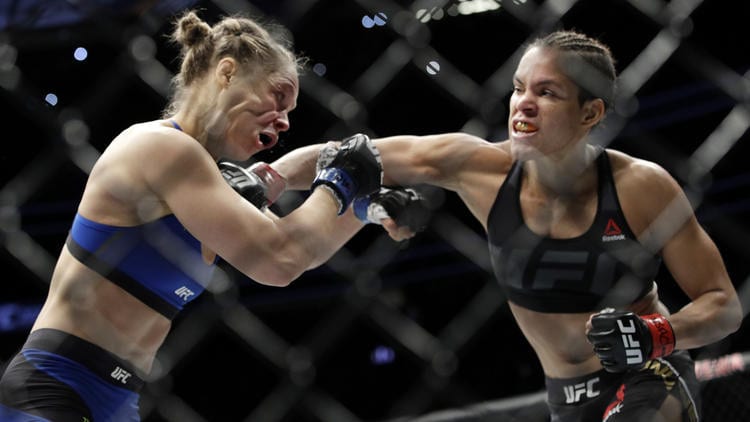 "She lit Ronda up like a Christmas tree," Joe Rogan said as the fight was called.
In the end, Ronda Rousey's return to the UFC Octagon lasted less than 50 seconds. Amanda Nunes came out, and immediately connected over and over with huge, heavy shots before Herb Dean stepped in to stop the fight. Rousey was never in the fight.
From the opening bell, Nunes connected and Rousey stiffened up, showing no head movement or ability to slip the punches, allowing Nunes to hit her again and again.
The clinch, which some suggested would be Rousey's saving grace to get the champion to the floor, was negated almost immediately, and Nunes shrugged the former champion off with ease.
After the bout, in her interview with Joe Rogan, Nunes demanded respect from the fans, telling them to forget about Rousey and to focus on her reign as champion.
"I knew I was going to kick the shitt out of Ronda Rousey," she said. "Forget about Ronda Rousey."
Comments
comments