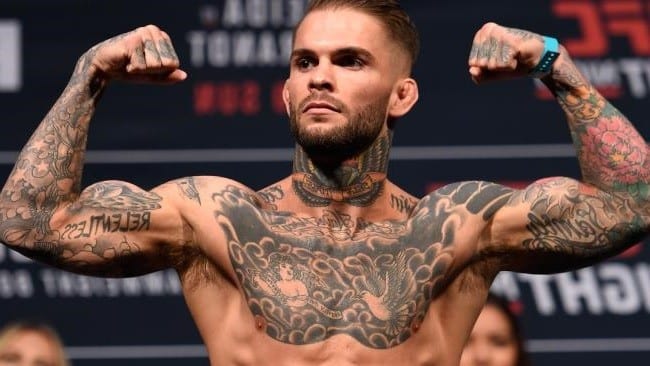 Well.
Cody Garbrandt is the new UFC bantamweight champion of the world. And he won it by decision. And it wasn't controversial.
After five rounds, the judges ruled the title fight between Garbrandt and Cruz 48-46, 48-47 and 48-46 for the unanimous decision victory for the underdog challenger.
The bout itself was a mesmerising affair, with Cruz finding himself dropped repeatedly by Garbrandt en-route to the final decision.
But perhaps even more shocking was the showboating nature of the challenger, who repeatedly mocked Cruz as they fought. All in all, an incredible display from a young man who may well go on to be a huge star in the UFC.
And as for what's next for the new 135-pound king, either a rematch with Cruz seems likely, or as Garbrandt said himself post-fight: "T.J. Dillashaw, come try me motherfucker."
Comments
comments