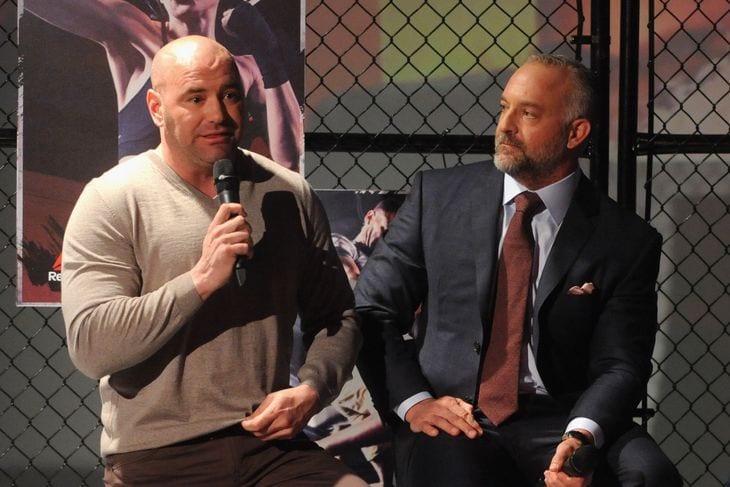 Well it's official.
The UFC have announced the completion of a sale worth in the region of $4 billion, the most expensive sale in sporting history.
The news was confirmed late Sunday evening by Las Vegas CBS affiliate KLAS-TV, reporting that the paperwork had been signed, with the UFC scheduled to confirm and release in a statement early Monday morning.
The purchasers and new owners are a group made of entertainment groups William Morris Endeavor; International Management Group; private equity firm MSD; and investment firm KKR Co.
The Fertitta brothers, who bought the UFC for $2 million in 2001, will remain as minor investors, while UFC president Dana White will retain his position as well as a share of the company.
The UFC is currently at the heights of its popularity. It was just over 24 hours since UFC 200, billed as the biggest event in the companies history, and that was without its largest stars of Ronda Rousey and Conor McGregor.
In the past few years, the UFC has made major strides in the fight for mainstream acceptance, moving on from the "just bleed" cage-fighting days into a sleek, well produced product with television and clothing deals.
How the sale will affect the running of the company is as yet unknown, but White spoke to ESPNs Brett Okamoto and said fans shouldn't be concerned, and instead said "Exact opposite. Sport is going to the next level."
Written by: Oscar Stephens-Willis
Comments
comments