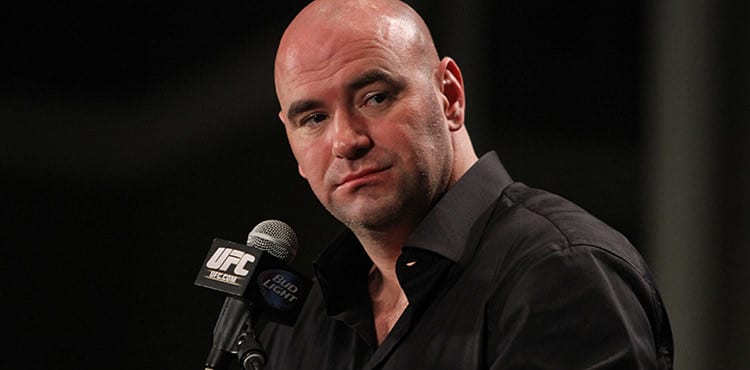 With the broadcasting deal the UFC signed with FOX soon to be coming up for renewal, the organisation is said to be shopping around for a "four fold" yearly increase on the agreement signed in 2011, as per the Sports Business Journal.
The FOX deal is said to be valued in the region of $115 million per annum, which means that the UFC will be looking to agree a new deal with a broadcaster which will earn WME-IMG around $450 million each year. It is suggested that the UFC will be looking for a 10-year commitment from the successful bidder, which means that any potential arrangement will go a long way to paying off the estimated $4.2 billion which WME-IMG paid for the UFC earlier this year.
As the current rights holders, FOX will have an exclusive negotiation period with the UFC which starts at the end of 2017 ahead of the expiration of the deal the following year.
Here is what the winner of the bid can expect for their money:
Four annual broadcast windows, currently held by FOX.
Six annual cable broadcasts
Weekly UFC programming
WME-IMG retain PPV rights but winning bidder is expected to have a say in what fights take place
It is expected that the winning bidder will ask for a slice of the PPV revenue
The winning bidder will likely produce the UFC events they broadcast. As of now, the UFC control production. This will cut UFC costs and place them with winning bidder.
It is highly likely that there will be a lot of back and forth before any deal is arranged. It is also within the realm of possibility that the deal could be split between two or more networks, as is the case with the NFL which is broadcast on FOX, NBC and CBS.
The speculated four-fold increase in the valuation of the FOX TV deal from 2011 until the expiration of the deal in 2018 shows exactly how much the UFC has grown in the last five years. Remember, it wasn't long ago that no major TV broadcaster in the United States wanted any part of the UFC and now it's one of the most recognisable sports brands on the face of the earth.
Comments
comments