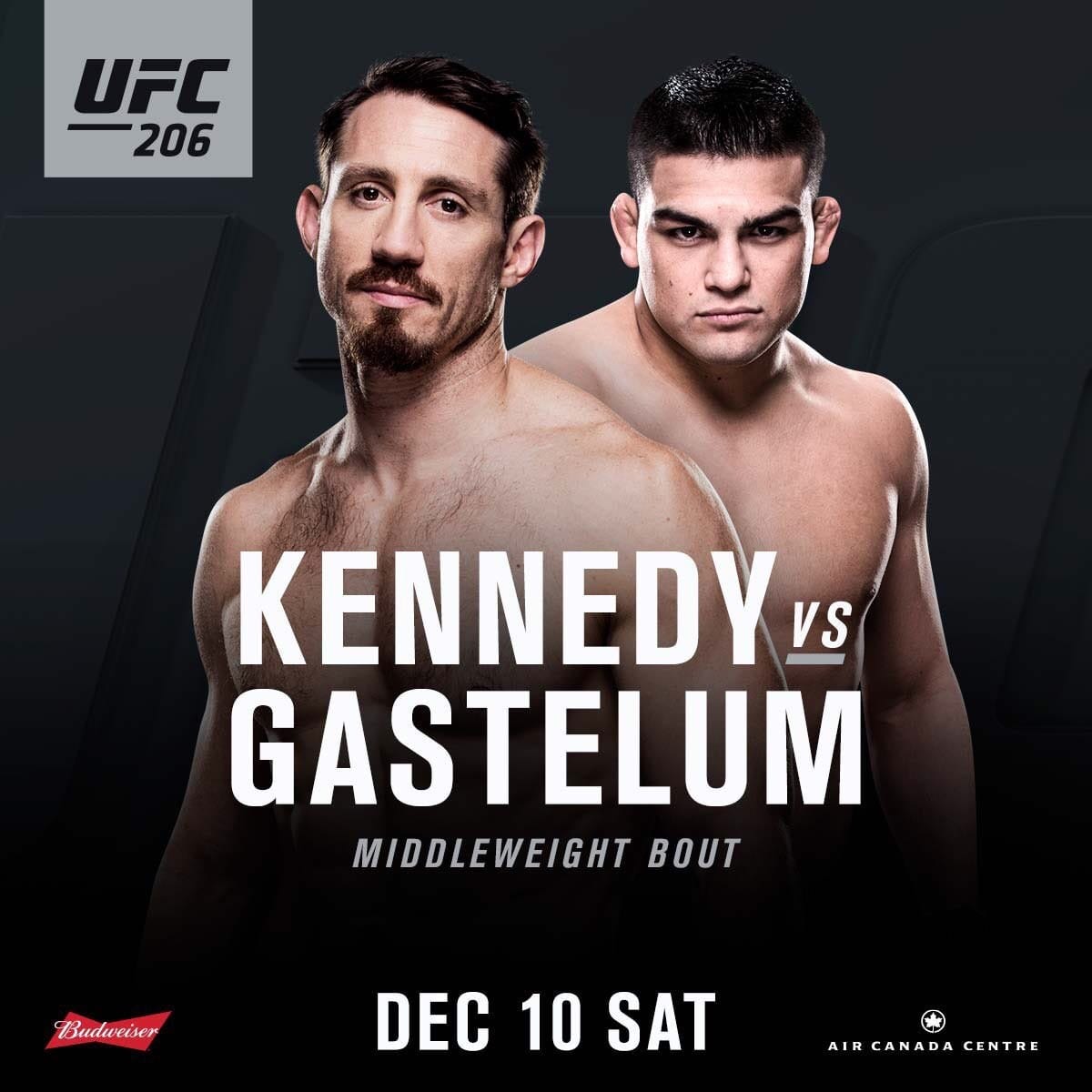 Tim Kennedy is set to remain on UFC 206, after it was announced on the broadcast of UFC Melbourne that the promotion had booked him a replacement in the form of Kelvin Gastelum.
However, if that booking decision sounds a few alarm bells for you, it should. Gastelum is currently under a six month suspension from the New York Athletic commission for failure to attend his scheduled weigh-ins. Gastelum had failed to make the weight, and chose not to show up to miss weight on the scales.
Traditionally, commissions will respect the fines, suspensions and decisions of any other. For the UFC to book Gastelum, they are directly going against the wishes of the NYAC, and will require the Ontario commission in Canada to do the same.
To advertise the bout is either an indication that the UFC suspects the decision will go in their favour, or that they're aware of the lackluster feeling currently growing towards UFC 206.
Me too…. (awkward). https://t.co/r4Ptuxaah8

— Tim Kennedy (@TimKennedyMMA) November 27, 2016
Comments
comments