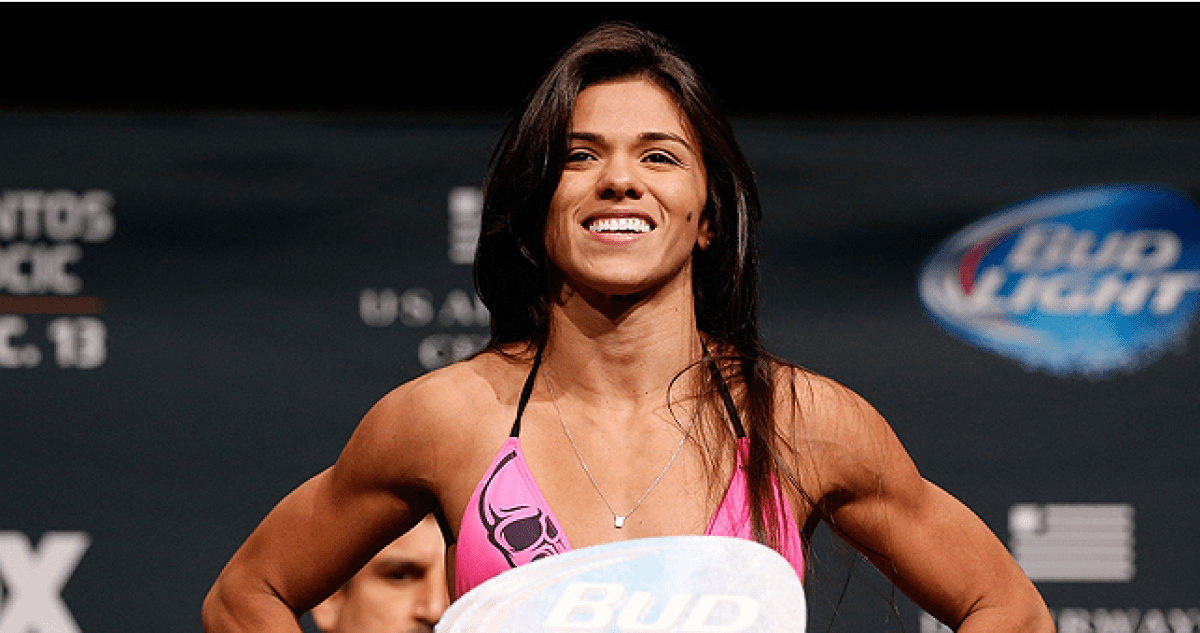 Claudia Gadelha's wasting no time in getting back into the cage.
Coming off a decent victory over Courtney Casey last weekend, Gadelha has already started looking to have her next fight organised, and today took to Instagram to challenge former women's strawweight champion Carla Esparza.
"I'm back," Gadelha wrote. "Waiting for Carla Esparza to accept the fight so we can throw down. We owe this fight to the fans. Let's get it done!!"
While Esparza is a former women's champion, the call-out is somewhat of an odd move for the Brazilian. UFC President Dana White had said post-fight at UFC 205 that he would be interested in seeing Gadelha face fellow title contender Karolina Kowalkiewicz — the winner of which would almost certainly go onto face champion Joanna Jedrzejczyk.
Esparza was last seen in April, when she defeated Juliana Lima by unanimous decision. It was her first fight in over a year after a devastating loss to Jedrzejczyk. She is currently ranked #3 in the strawweight division, compared to Kowalkiewicz at #2 and Gadelha at #1.
Comments
comments