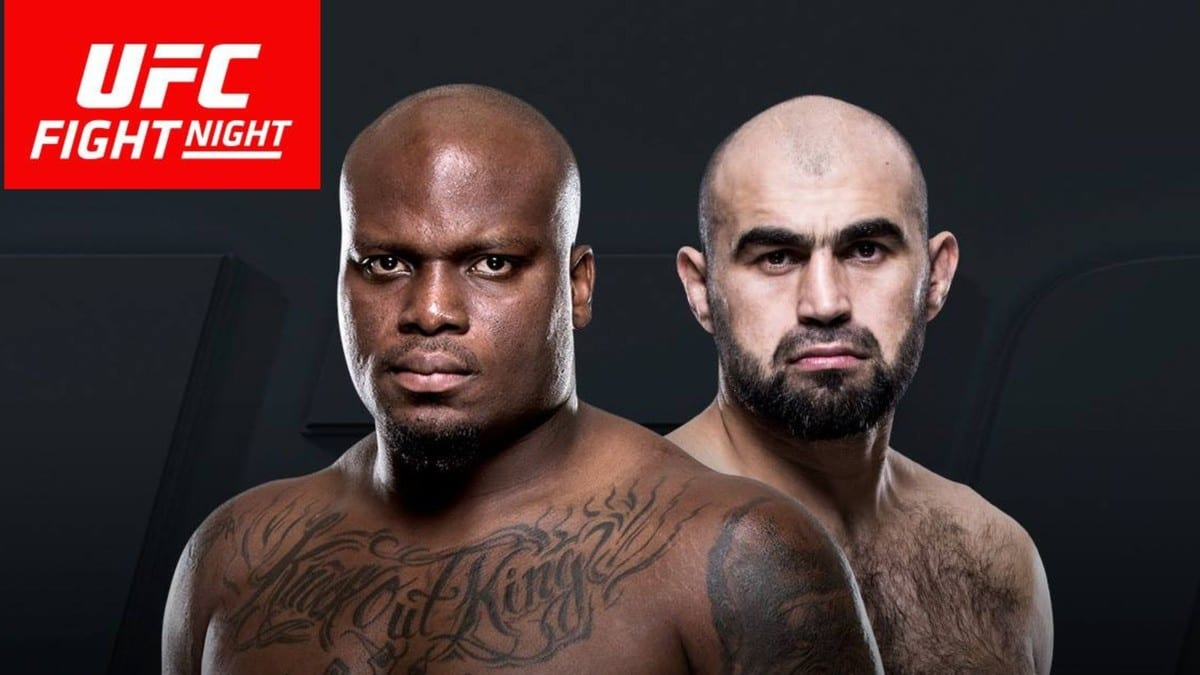 The UFC's second visit to New York comes with a lot less fanfare than the first. After last month's historic visit to the Big Apple, the UFC returns to New York this week for the second time since mixed martial arts was legalised — although a couple of hundred miles up the road from New York City.
The visit to Albany on Friday is one of two UFC events taking place this weekend and serves as the appetiser to Saturday's featured attraction of UFC 206 from Toronto and while it doesn't quite have the star power that is on show on Saturday night, there's more than enough on the card to provide some fireworks.
Check out our main card picks below.
Derrick Lewis vs Shamil Abdurakhimov
Watching his last few fights, you get the sense that 'The Black Best' Derrick Lewis has everything it takes to become a player in a stagnant UFC heavyweight division. Lewis has quietly built up a respectable 7-2 record in the UFC, with four straight wins, and comes into the main event against Russia's Abdurakhimov hoping to underline his title credentials. A fearsome brawler, Lewis possesses huge power in his hands and the former Legacy heavyweight champion has ironed out some of the flaws in his game which had been holding him back from the top of the division.
Abdurakhimov, on the other hand, is 2-1 in his UFC tenure thus far with both of those wins coming via decision. His UFC debut in April of last year saw him suffer a first round stoppage to Timothy Johnson and while his overall record is impressive (17-3 overall) questions remain as to his standing in the division.
The Pick: Lewis is the fighter coming into this one with momentum on his side. He has a much higher finishing rate than his opponent and against a higher level of competition too. The pick for this one is Lewis by stoppage in the first.
Francis Ngannou vs Anthony Hamilton
Another heavyweight clash featuring two fighters bubbling under the upper echelon of heavyweight fighters in the UFC, the clash between Ngannou and Hamilton could establish the winner as being one of the top prospects among the big boys. Frenchman (by way of Cameroon) Ngannou has been tipped for the top ever since debuting in the organisation almost exactly a year ago. Since his maiden fight in the UFC Ngannou has earned three successive stoppages and while his game is very much still developing, all the tools are in his arsenal to become a star.
In Anthony Hamilton, Ngannou faces his biggest test yet. The American has alternated wins and losses in his six UFC bouts to date but, crucially, seems to come up short whenever faced with a step-up in competition — and that's exactly what he's facing once more when he tangles with Ngannou on Friday.
The Pick: Ngannou has been ordained by the media as being one to watch at heavyweight. Look for him to emphasise this with a one-sided shellacking of Hamilton, where we think he'll win by strikes somewhere inside the second.
Corey Anderson vs Sean O'Connell
Light heavyweights Corey Anderson and Sean O'Connell are on very different trajectories in the UFC. Anderson has been considered a top prospect at 205-pounds ever since winning the 19th season of The Ultimate Fighter and even though the expectations on him have been somewhat tempered by a decision loss to Shogun Rua last May, he's a fighter still improving in leaps and bounds.
O'Connell, one of the most entertaining weigh-in fighters in the history of the sport, has gone 2-4 in his UFC run — most recently losing a decision to Steve Bossé last May. O'Connell has shown a tendency to be ushered out of his game plan in more than a few of his losses but he will look to establish the striking game which saw him earn successive TKO victories over Anthony Perosh and Matt Van Buren in 2015.
The Pick: When a top prospect suffers a loss, as Anderson did to Shogun Rua, they often return eager to get back in the win column — sometimes at the expense of making it an exciting fight. Anderson is a far better wrestler than O'Connell and should have enough about him to make that the underpinning story of the fight. Anderson takes this by decision.
Gian Villante vs Saparbak Safarov
Much like training partner Chris Weidman at UFC 205 last month, Villante will get the opportunity to fight in front of his home state fans in Albany on Friday night. The Serra-Longo prospect is on periphery of the rankings at 205-pounds following a loss to Ilir Latifi in his last fight but will look to harness the experience of fighting in New York and channel it into a fight-winning performance.
As for Saparbak Safarov, the Russian export comes into the fight with a perfect 8-0 record assembled at various across Europe. As is sometimes the case with debuting fighters who have seen success outside the UFC, it's worth holding back expectations until we see him compete under the banner of the world's biggest mixed martial arts promotion.
The Pick: This could go either way. Villante is a good, but inconsistent fighter, although he should possess the experience to overcome the challenge of late replacement Safarov. Look for Villante to take the decision victory here.
Comments
comments