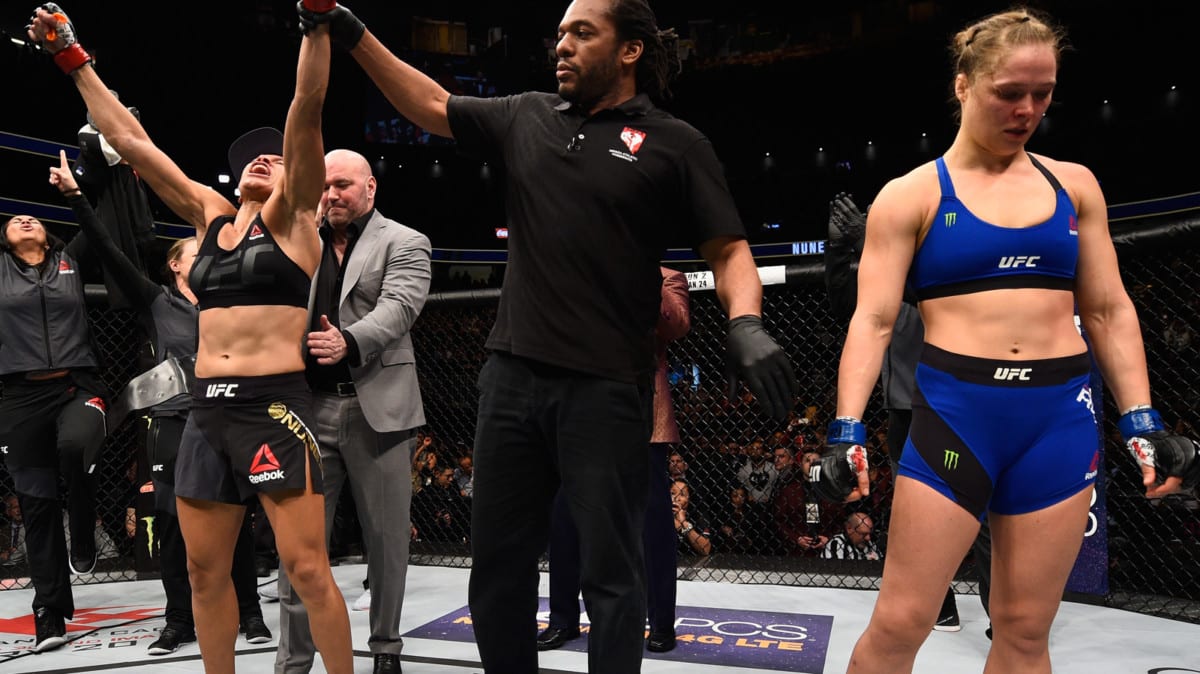 Despite little to no promotion from it's main attraction, and despite the fact it was held on a Friday, UFC 207 appears to have been a success for the UFC, drawing in an estimated 1.1 million buys on pay-per-view.
The numbers come from MMAFighting's Dave Meltzer.
That means UFC 207 was the fifth UFC pay-per-view in 2016 that exceeded a 1 million buy rate, a feat which had only been achieved a handful of times prior to last year.
The news could potentially come as a surprise to pundits, as many had speculated that Rousey's refusal to promote her return to the cage would hinder any box office performance the event could garner. Instead, it appears the former bantamweight champion's crossover appeal and previously established star power was enough to bring in casual fans as viewers.
Also, the fact the event was held on a Friday — something that is usually a hugely damaging factor to pay-per-view buys — didn't seem to hinder it's success as much as some had predicted.
The last time the UFC held an event on a December 30, Friday, was at UFC 141 with Brock Lesnar vs. Alistair Overeem. That event only drew just over half a million, with Lesnar usually being a guaranteed minimum sell of 750,000 – 850,000 buys.
Should UFC 207 been held on a Saturday, it's likely the number would have far exceeded the 1.1 million achieved — even potentially challenging UFC 202 and UFC 196 for the highest drawing card in UFC history.
Comments
comments