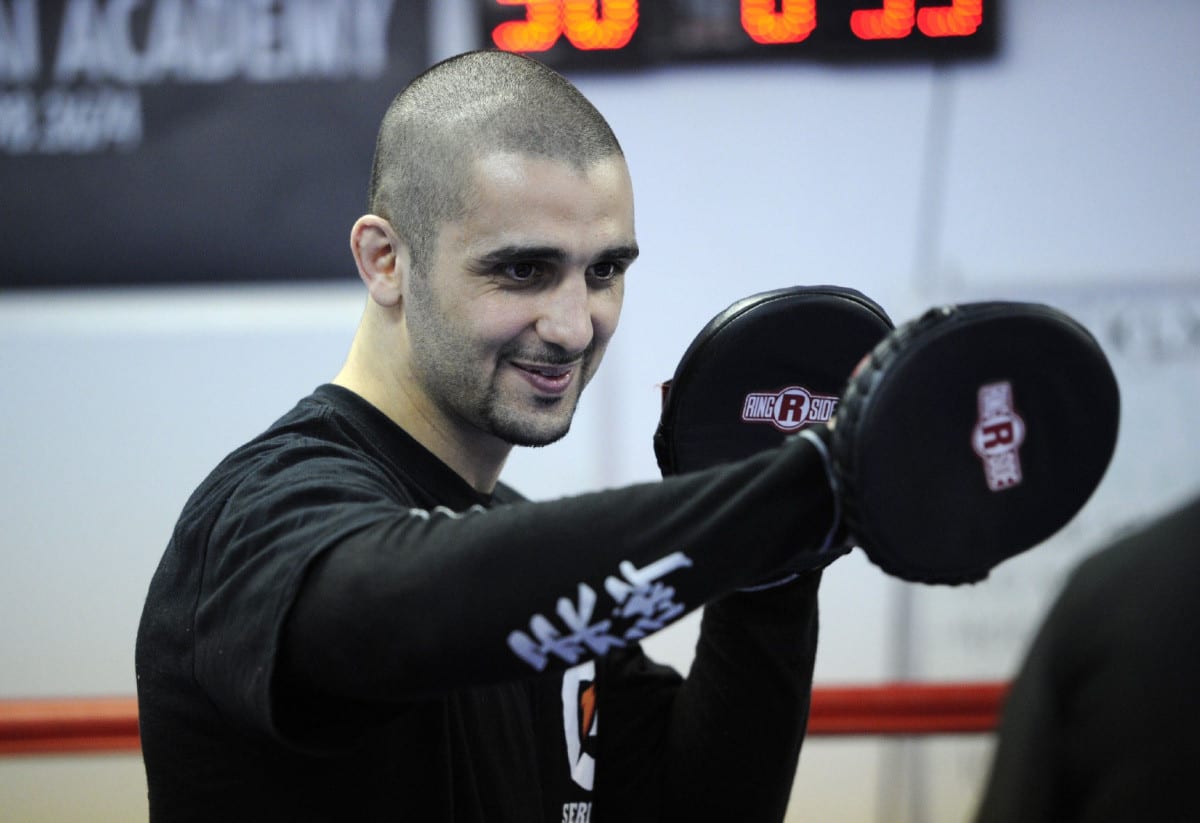 Ever since her defeat to Amanda Nunes at UFC 207 in late December, something of an inquisition has been laid at the doorstep of Ronda Rousey.
A barrage of rhetorical questions have been aimed in Rousey's direction since she failed in her quest to regain the women's 135-pound strap. Can she still fight? Was she even any good to begin with?
The answer to those questions (and several others) is 'yes' but one common narrative thread to come from UFC 207 is the idea that Rousey isn't being coached to her maximum potential in Glendale, California under the stewardship of Edmond Tarverdyan.
It's unclear (probably even unlikely) that Rousey would contemplate a change in coaching teams at this point of her career but, if she does, Firas Zahabi, head coach at Tristar Gym, would welcome Rousey with open arms.
"If you ask me if I would recruit Rousey, absolutely. I would", Zahabi said as quoted by BloodyElbow.com "The only admission to Tristar gym is of course, a good attitude. I'm not saying Ronda Rousey has a bad attitude, but if she ever came and showed interest in training with me, I would definitely tell her that the number 1 criteria here is a good attitude. That's what I would say to all my fighters and all my members.
"That has always been my policy. That's ahead of money, finances, and anything."
Rousey's undoing in her last two fights (Nunes and Holm) was her inability to deal with momentum and forward pressure exerted upon her by opponents and overcoming this frailty, Zahabi says, is the key to her improvement as a fighter.
"I would definitely make her defensive skill a priority. Definitely," Zahabi said. "If you look at Georges St-Pierre, especially in the [prime] of his career, he was hit very seldomly. Rory too, early on, he was hit very seldomly. I'm a big believer in defense. It is so important, especially when we're dealing with 4 oz gloves.
"Ronda Rousey's defensive skill have always been poor," he said. "Her judo has saved her every time. If you get close enough to hit her, she grabs on to you. But Amanda Nunes was close enough to hit her, but not close enough to be grabbed. She understood the between the two distances, and she's a world champion because of it."
It's important to note that Zahabi wasn't too critical of Tarverdyan but did emphasise the point that Rousey's defensive boxing is not up to par.
"Getting knocked out, getting hit over and over, easy shots, getting picked off like that — it's just not acceptable in a fight," he said. "It's a great way to have a short career."
Comments
comments